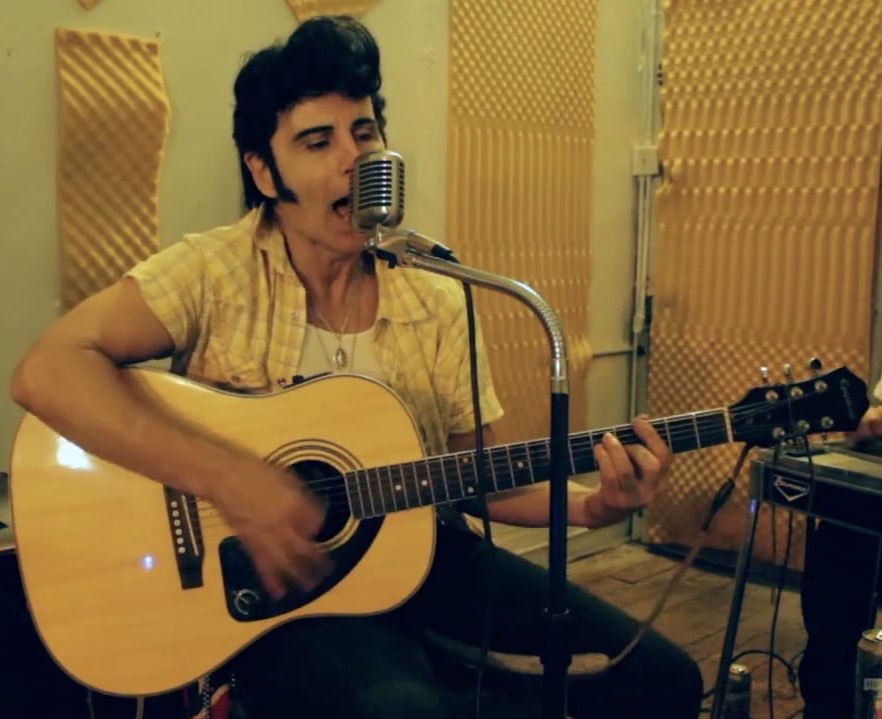 I went a few mornings without a mirror, walking around not knowing that my hair was a mess and sticking straight up. No wonder little kids and puppies were running away from me. LOL
What I needed was a good "low maintenance" (meaning short) haircut. Google search showed a place called the Rooster Club not far from where I was having coffee in the French Quartert. How could I not go to a place called the Rooster Club?
My hair was cut by barber-musician Johnny Angel. Johnny has an Elvis kinda vibe going. Search for him on YouTube with either of his two bands. Johnny Angel & the Swingin' Demons plays big band music. Johnny Angel & Helldorado plays classic country.