Rich Carlson has been providing innovative, fun and effective corporate training and wilderness adventures since 1990. He has had the privilege of serving many clients from a variety of industries, including:
AC Delco
Accenture
American Express
Allied Signal Aerospace
AT&T
Bank of America
Boeing
Citicorp
Dial
Discovery Card
Gap / Banana Republic
Giorgio Armani
Hewlett Packard
Intel
Isuzu
Lockheed Martin
MGM Grand
Microsoft
Motorola
Proctor and Gamble
United Way
Verizon
Volkswagen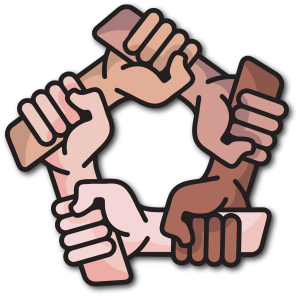 All team building games, exercises, activities and adventures are conducted with the guidance of our creative, professional staff – each devoted to making your meeting or training program your best ever. We use highly trained and skilled facilitators with backgrounds in business, team building, industrial psychology, organizational development, education and the military.
From initial contact, to program presentation, to follow-up consultation – you will be working with the same people to ensure that quality and service exceed your expectations.
Our primary objective is to provide fun and effective team building games, exercises and adventures that meet your objectives.
The process for determining which program best meets your needs involves three simple steps:
---
1. Identify Your Objectives
We define our team building programs in three categories to help you match your objectives to appropriate program options.
Team Spirit Events 
…To celebrate your team's success with style!


Our skilled facilitators can stage a wide array of team building games and role-playing exercises, all of them structured to build teamwork among the participants. But they can also be played as a just-for-fun employee reward. Either way, the emphasis is always on building team spirit.

Strategic Challenges


 …To build valuable skills for your team's success!


 Strategic Challenges are similar to Team Spirit Events but with a special emphasis on specific workplace issues. We deal with organizational problems that run a gamut from inter-company rivalries to developing teamwork in new or reorganized work groups. The emphasis is on team skills, so extensive debriefing is used to ensure the transfer of learning from our playground to your workplace.

Adventure Activities


…To reward your team with fun and excitement!


Adventure Activities teach teamwork in exciting outdoor settings. Our certified guides will take your team hiking or teach them the fundamentals of rock climbing or rappelling. In some locations we can even arrange canyoneering, white water rafting and offroad tours. Keep in mind that Adventure Activities may be seasonal and depend on suitable locations.
---
2. Select Your Program
Choose from one of our popular standard programs or let us custom design a program just for you.
---
3. Select a Location
We are located in Cedar City, Utah, but we can present your team building program virtually anywhere – throughout the southwest, across the country or around the world. Indoors or outdoors – in the conference room, in the park or in the wilderness. Regardless of the location, we will be happy to work with you to identify sites that best suit your needs. If you have already selected a site and space is limited, we will be happy to recommend programs that will be the most appropriate and effective. Venues we have used include:
City parks in New Orleans, Phoenix, Scottsdale, Tucson, Denver, Los Angeles, Sacramento, Reno, Colorado Springs
The Strip in Las Vegas
Conference rooms in Dallas, Atlantic City, Phoenix, Scottsdale, Tucson, Las Vegas, Los Angeles, New York, Cancun
University grounds in San Juan, Puerto Rico
Ghost towns
On the beach in Cancun, Mexico
Phoenix Zoo
Amid coastal redwoods near San Francisco
A warehouse in Detroit
In the desert near Phoenix, Tucson, Nogales, Palm Springs and Las Vegas
Indian Canyon, Palm Springs
Red Rocks, Las Vegas
Valley of Fire, Las Vegas
Downtown Mountainview, California
On the beach in San Diego
Dude ranch near Prescott, Arizona
Resort grounds in Phoenix, Scottsdale, Tucson, Sedona, Albuquerque, San Diego, Reno
Red Rocks, Sedona
Lake Powell, Seneca Lake, Salt River
Casino grounds in Las Vegas, Atlantic City, Reno, Wendover and Hondah (White Mountain Apache)
Orienteering courses
The Superstition Wilderness
Canyons in central and northern Arizona
The Biosphere
Regardless of the location you choose – in the wilderness, in the park, or in the conference room – we are the innovator in fun, highly effective team building programs that will enable your team to reach far beyond perceived limitations.