Our courses include online and hands-on options to provide you with the most comprehensive training available.
In rope work some techniques can be memorized and practiced until you feel reasonably confident. But the efficient and effective adaptation of techniques to a variety of unfamiliar and unanticipated scenarios can only be developed through an understanding of core principles and concepts.
Canyons & Crags offers an approach to learning that goes far beyond memorization to provide you with a logical path to technical excellence, as you gain confidence and an increased sense of self-reliance.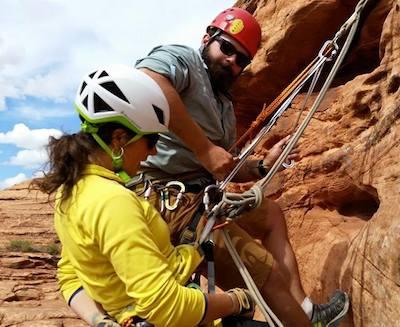 Comprehensive Training for Canyoneering
Taking a course is a great way to improve your canyoneering knowledge and skills. Regardless of your current level of experience there is always more to learn.
Canyons & Crags continues to set the gold standard for courses in recreational canyoneering, canyon rescue and professional canyon guiding. From our first official curriculum developed for the American Canyoneering Association in 1999 to our recent work with Canyon Guides International, Canyons & Crags continues to develop and refine courses that are simple, yet comprehensive.
Whether your goal is safer, more enjoyable adventures with friends or a career in canyoneering, your training courses with us will be a valuable investment in yourself.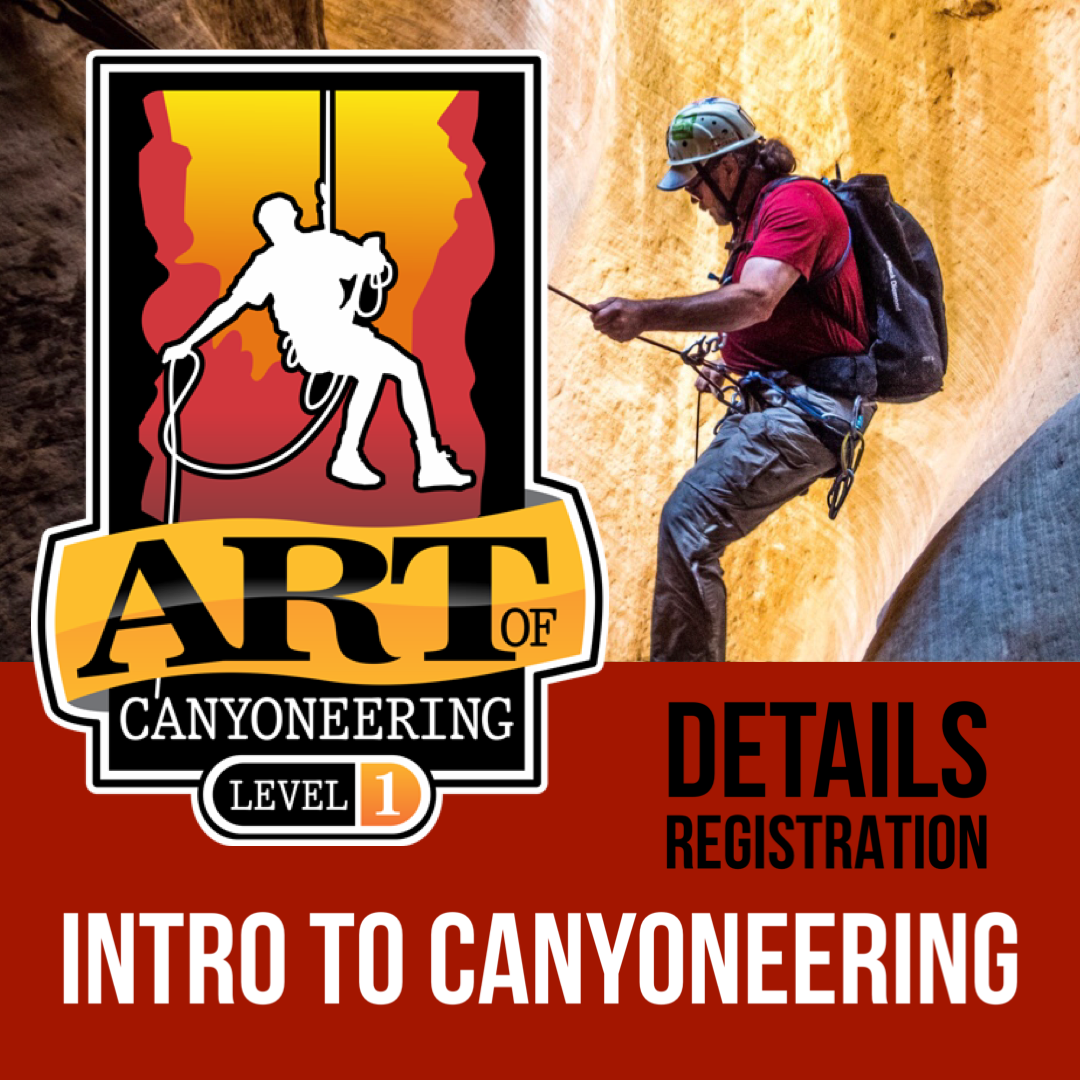 ART of Canyoneering 1
Don't let the Intro to Canyoneering title mislead you. This course is your first step in transitioning from a handful of memorized techniques to a true understanding of anchor, rigging and rope techniques.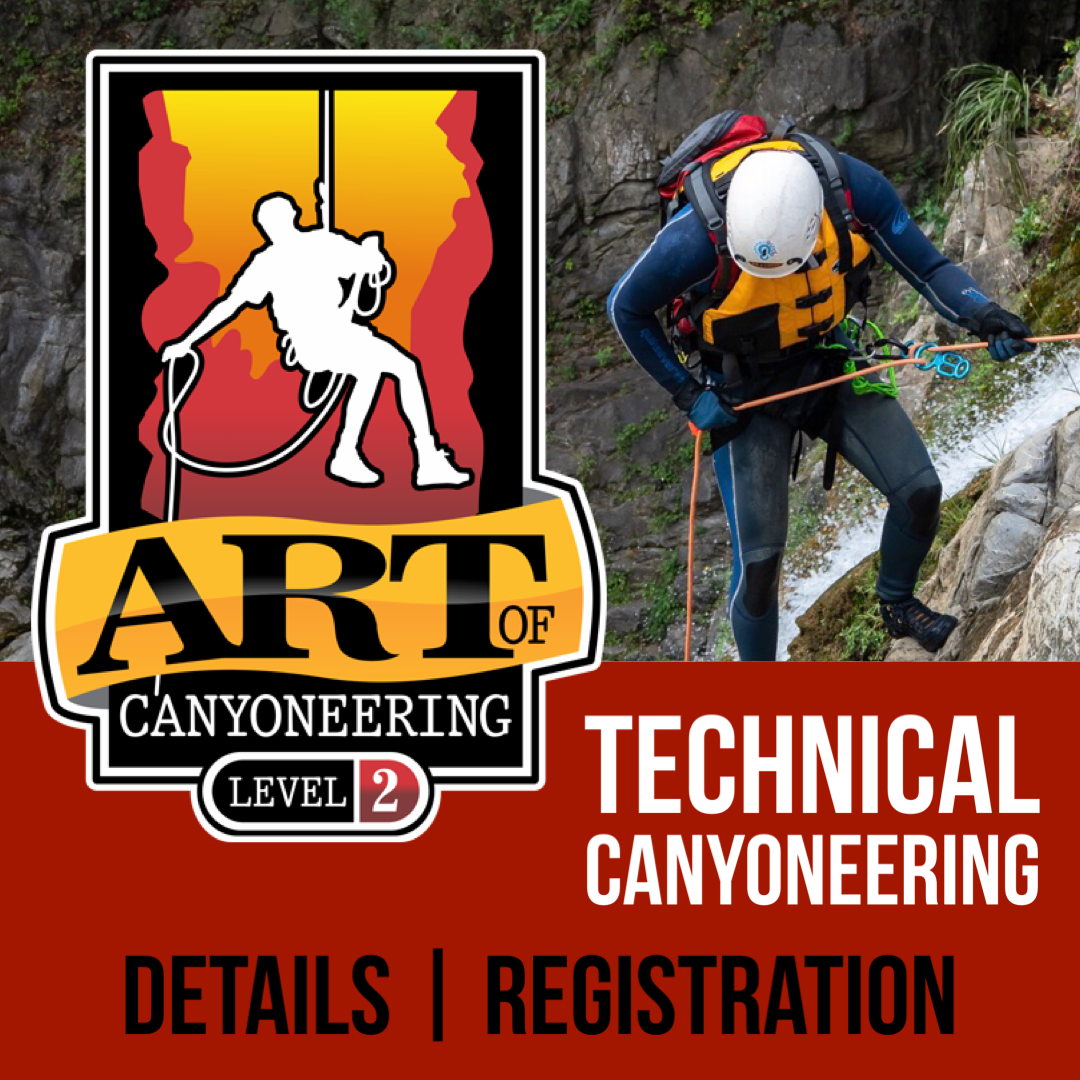 ART of Canyoneering 2
Gain knowledge and competence with anchors, rigging and rescue systems while honing your personal rappelling, ascending and problem-solving skills.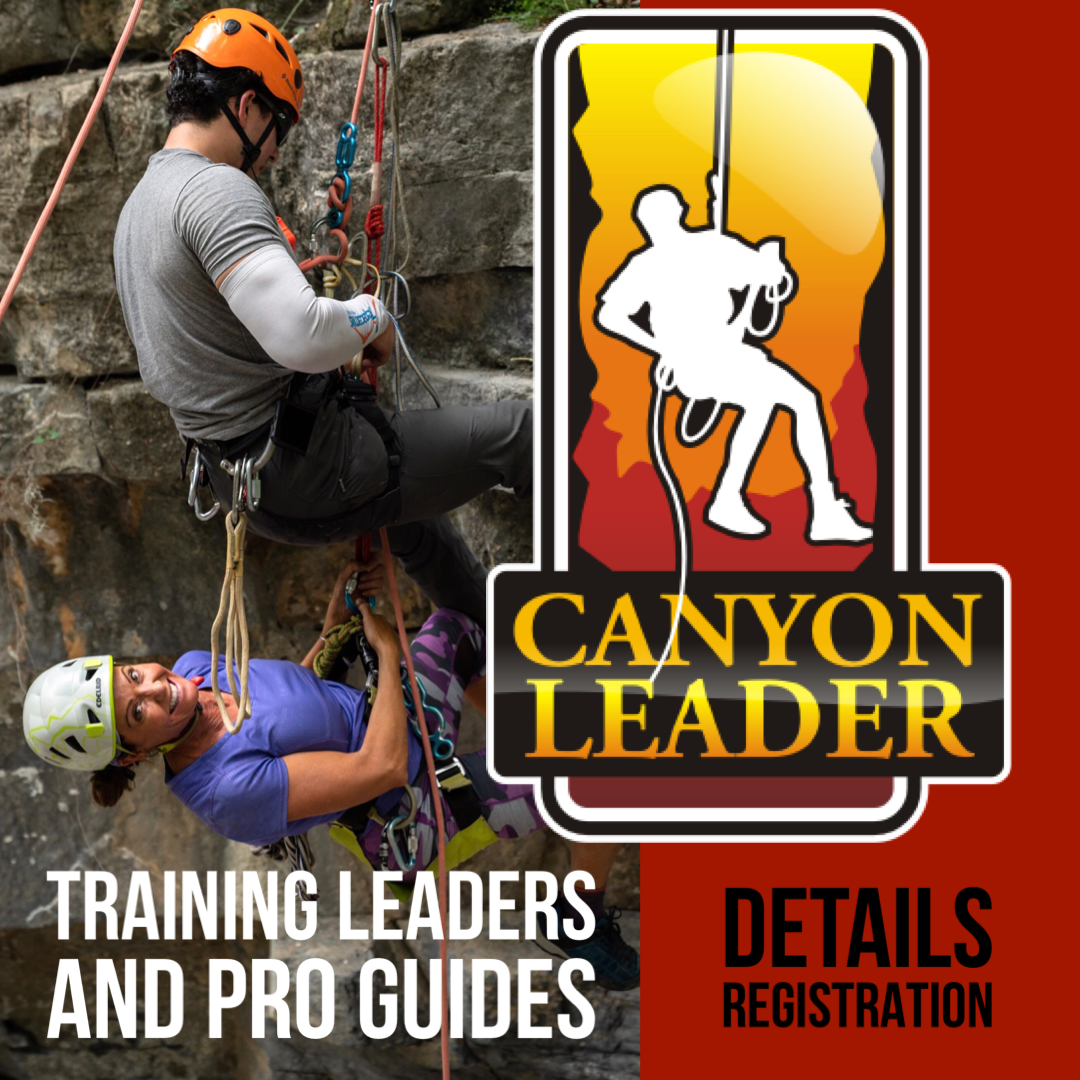 Canyon Leader
Ideal for both recreational leaders and professional guides who desire the skills needed to lead canyoneering groups safely and efficiently.
Rappelling and Technical Rescue Courses
Although best known in the canyoneering community, the principles, skills and techniques taught by Canyons & Crags have applications across the spectrum of vertical rope work. Students in our rappelling and technical rescue courses have included outdoor leaders and instructors, professional and volunteer rescue teams, law enforcement and the military.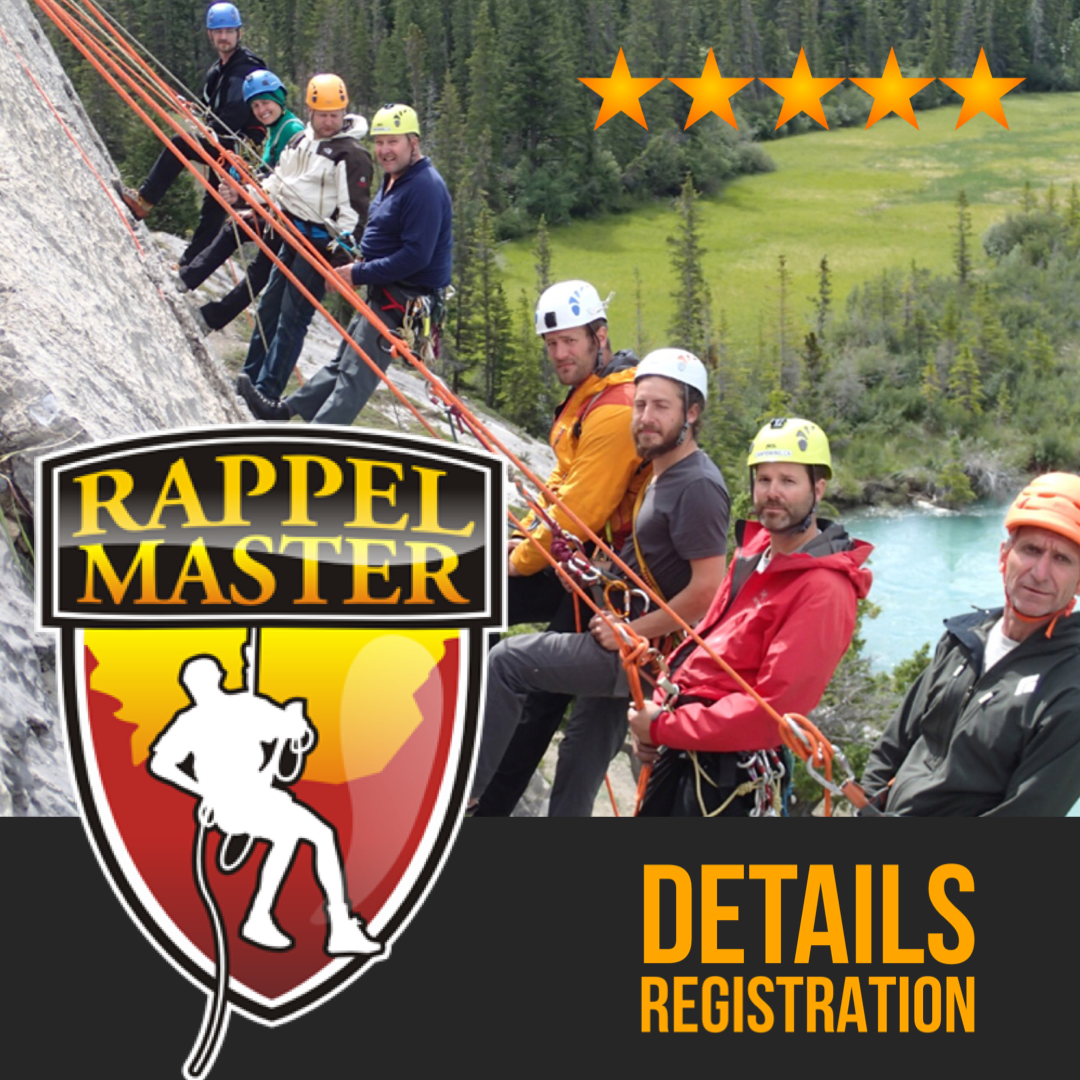 Rappel Master Course
Our 3-Day Rappel Master training program will provide you with the knowledge and fundamental skills you need to manage and supervise non-tactical rappel operations, while you are also honing your own personal on-rope skills.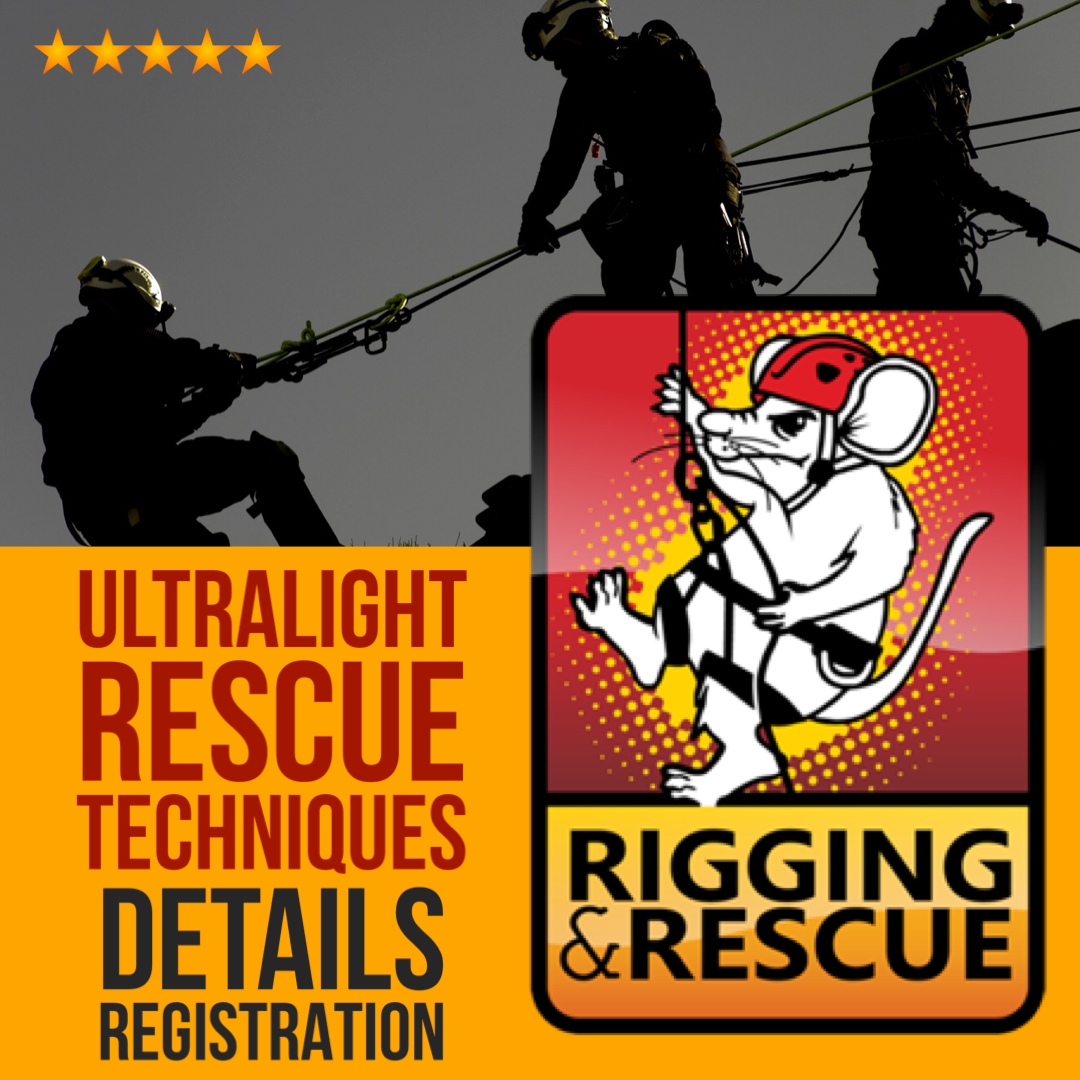 Rigging & Rescue Course
Rigging & Rescue goes far beyond memorization of basic systems. You will learn to  rely on knowledge and skills rather than the latest hardware, along with improv methods to accomplish your mission with minimal lightweight gear.
"A person's most useful asset is not the head full of knowledge, but a heart full of love, an ear ready to listen and a hand willing to help."

-Unknown
I'm so thoroughly satisfied with how much l learned this weekend! I feel so revved up to keep at it! We shared so many different ways to complete various tasks on rope. My favorite thing about Rich Carlson as an instructor was how open he was to let others share how they like to do things. I dig a leader that doesn't have pride issues. Very personable, lots of stories, thorough and patient with all my questions. Thank you Rich for expanding my abilities this weekend.
Rich Carlson could be considered the father of American canyoneering because of his influence on style, technique, and ethics. In 1999 Carlson established the American Canyoneering Association to promote safety, responsibility, and ethics in American canyoneering. Rich and the ACA have been critical factors in building national standards that have become the cornerstone of canyoneering at the recreational and professional levels throughout the Americas.
I started canyoneering about four years ago. I took a class from Rich and quickly realized there was so much more I needed to know to be safe. He teaches the skills necessary to be a competent canyoneer while reinforcing critical thinking to understand why and not just how to do things. I feel more confident in my skills and abilities as a result of his training.
Rich is a very good instructor, with a gift for training. I gained a lot of knowledge and experience from him. He provides a great mix of listening, explaining and practice activities to provide a very safe, supportive learning environment.
"I have had the opportunity to take several courses from Rich Carlson, and have come away with so much more new information than I expected. His depth of knowledge and experience is invaluable and it seems the more I learn, the more he has to teach.
I most enjoy that no matter your level of rope work education, Rich makes the curriculum easy to grasp, and offers concepts and methods that challenge even the most skilled students.
Rich has taught me that every situation has nuances that dictate the options and applicable best practice, and that "it depends" is an important mantra to prevent getting stuck in a "one size fits all" mentality. I have greatly benefited from Rich's instruction and highly recommend!"
Learning canyoneering from Rich is like learning religion from the pope.
The canyoneering classes that I have taken from Rich Carlson not only have been a passport to places only accessible via rope work, but have created a foundation of understanding of risk management in natural vertical environments. If you are looking for a path of self-reliance and clear understanding of canyoneering and rope work, look no further.
I have trained with Rich and not only do I see the immense value of his knowledge, I also see the practical benefit of sharing that knowledge. Beyond the technical expertise, he provides the tools to help you think through the challenge, and apply the knowledge. His training will make you safer, more prepared, and a better leader or guide.