Our courses include online and hands-on options to provide you with the most comprehensive training available.
Canyons & Crags offers an approach to learning that goes far beyond memorization to provide you with a logical path to technical excellence, as you gain confidence and an increased sense of self-reliance.
Comprehensive Training for Canyoneering
Canyons & Crags continues to set the gold standard for courses in recreational canyoneering, canyon rescue and professional canyon guiding. From our first official curriculum developed for the American Canyoneering Association in 1999 to our recent work with Canyon Guides International, Canyons & Crags continues to develop and refine courses that are simple, yet comprehensive.
Whether your goal is safer, more enjoyable adventures with friends or a career guiding canyons, your training courses with us will be a valuable investment in yourself.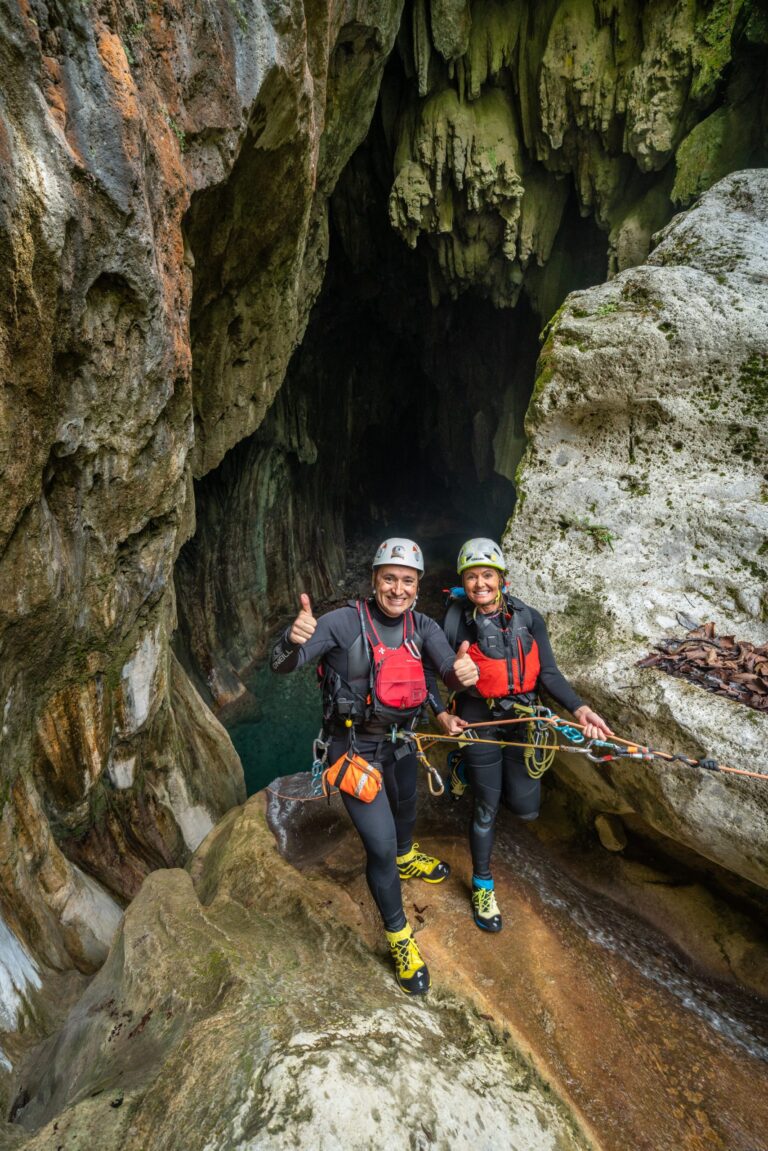 I'm so thoroughly satisfied with how much l learned this weekend! I feel so revved up to keep at it! We shared so many different ways to complete various tasks on rope. My favorite thing about Rich Carlson as an instructor was how open he was to let others share how they like to do things. I dig a leader that doesn't have pride issues. Very personable, lots of stories, thorough and patient with all my questions. Thank you Rich for expanding my abilities this weekend.
ART-1 Technical Canyoneering
ART of Canyoneering 1 is a beginner to intermediate course designed to teach you the skills necessary to be a competent participant in a canyoneering team. See detailed course descriptions in Events Calendar.
ART-2 Advanced Canyoneering
In ART of Canyoneering 2 you will gain knowledge and competence with anchors, rigging and rescue systems while honing your personal rappelling, ascending and problem-solving skills. See detailed descriptions in Events Calendar.
Ideal for both recreational leaders and professional guides who desire the skills needed to lead canyoneering groups safely and efficiently.
Rappelling and Technical Rescue Courses
Although best known in the canyoneering community, the principles, skills and techniques taught by Canyons & Crags have applications across the spectrum of vertical rope work. Students in our rappelling and technical rescue courses have included outdoor leaders and instructors, professional and volunteer rescue teams, law enforcement and the military.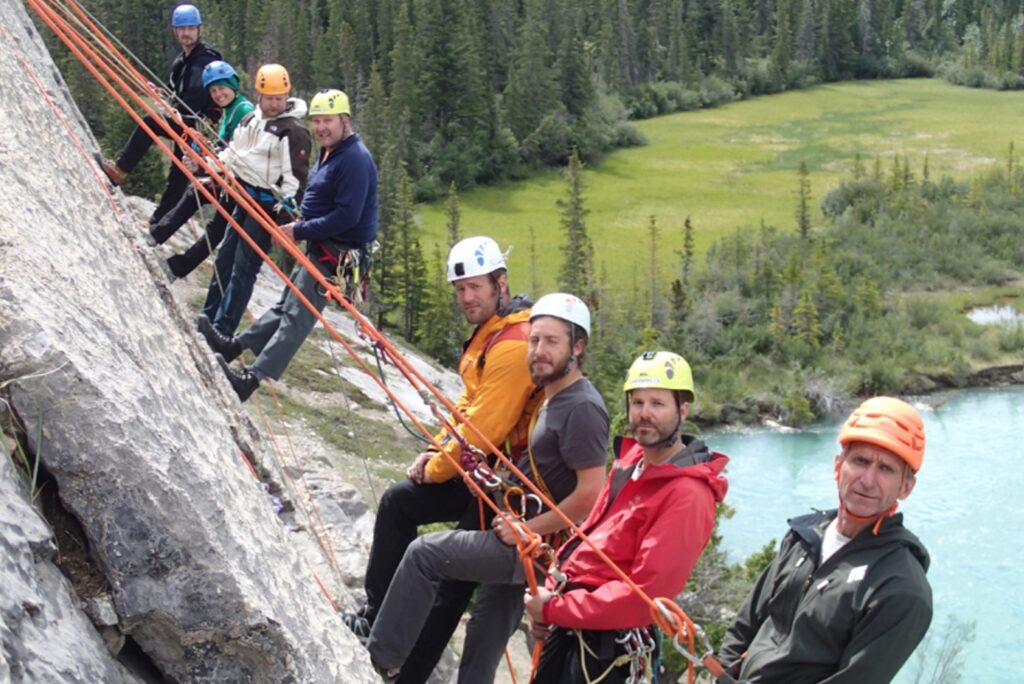 Our Rappel Master training program will provide you with the knowledge and fundamental skills you need to manage and supervise non-tactical rappel operations, while you are also honing your own personal on-rope skills.
Rigging & Rescue goes far beyond memorization of basic systems. You will learn to rely on knowledge and skills rather than the latest hardware, along with improv methods to accomplish your mission with minimal lightweight gear.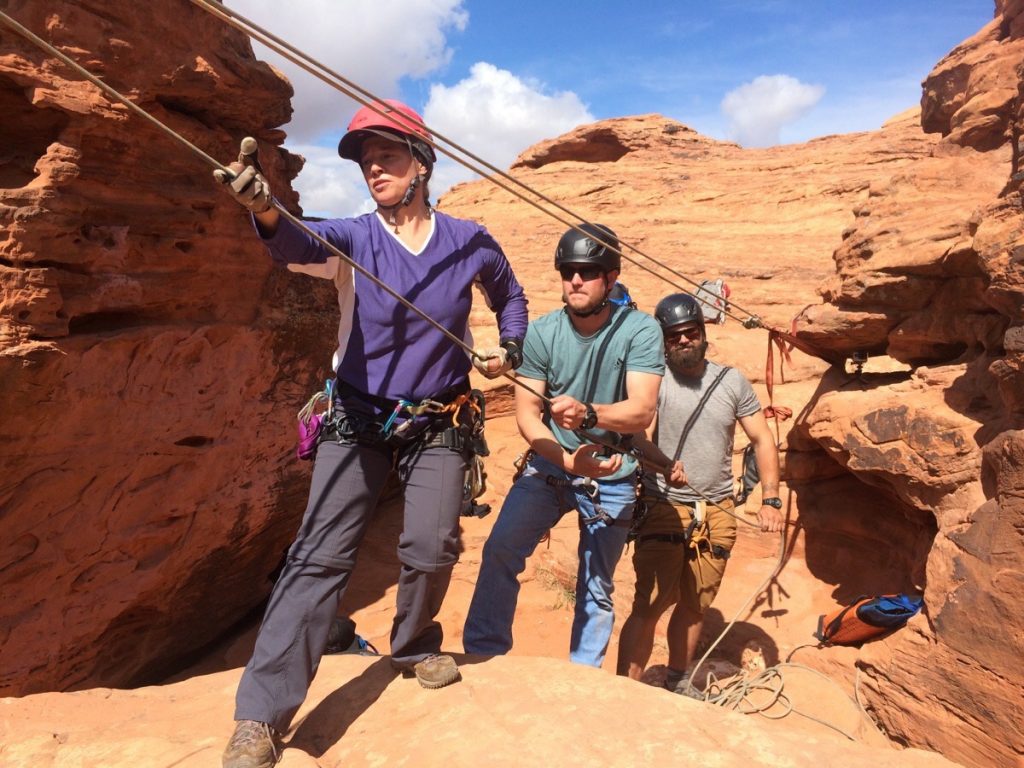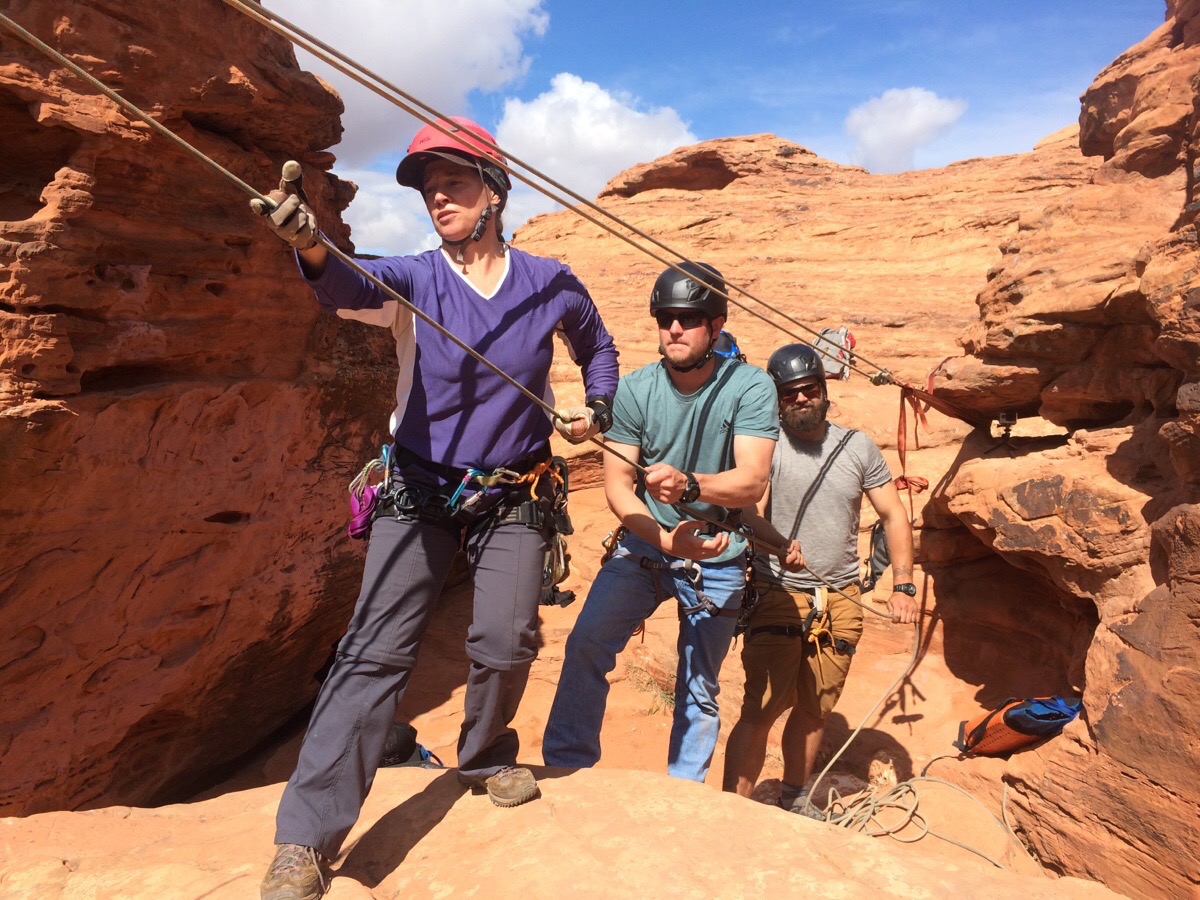 We schedule courses throughout the year in various locations around the world. These courses are open for public enrollment and usually posted in our Events Calendar.
Once you have taken a course from us you may retake it as often as you like for 50% of current course price.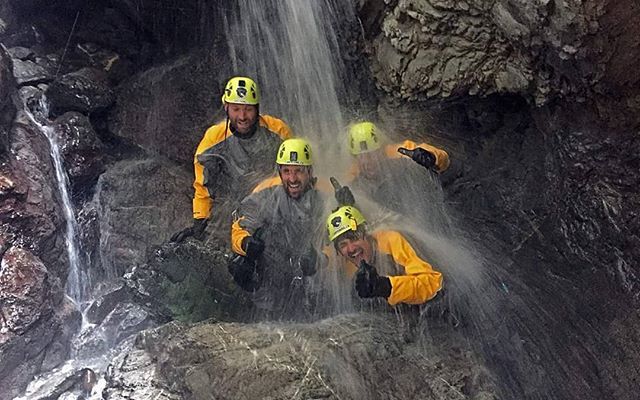 If our course schedule or objectives do not align with yours, consider private instruction. You will receive the utmost in personal attention and have the ability to progress at your own pace.
Prerequisites
Age 13 or older
Under 18 must be accompanied by parent
Curriculum
Custom-tailored to meet your objectives, but typically includes:
Knotcraft
Selection, use and care of light-weight multi-purpose gear
Improv systems and techniques with limited resources
Evaluating, replacing and constructing natural and artificial anchors
Rappelling and ascending techniques, including knot-passing and transitions
Stemming and down-climbing
Water entry/exit
Route finding and problem solving
Self rescue, partner rescue and small team rescue
Energy and time conservation
Leave No Trace Principles
One on One: $650 per day.
Two People: $425 per person per day.
Contact us for private group rates.
Private Course Terms
50% non-refundable deposit is due at the time of booking. Balance will be due at the start of the first day.
We have technical gear available for you if needed. You may bring gear that you already own, but there is no need to invest in anything new. If you have any questions, feel free to talk with your instructor prior to your course.
Do bring the following:
Durable clothing that allows freedom of movement
Plan clothes in layers appropriate to anticipated weather
Closed-toed athletic shoes, approach shoes or light hiking boots
2L of water per person
Lunch and snacks
Day pack to carry your gear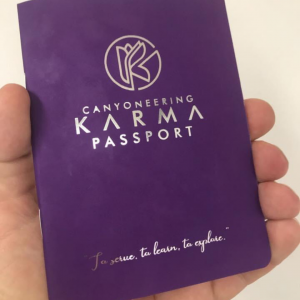 Canyoneering Karma Passport holders receive substantial discounts on all of our hands-on training courses. Your investment will likely pay for itself with the money you save on just one course.
Thank you for your service to our country. As an expression of our appreciation we offer all active duty soldiers, veterans, and your immediate families (wives, husbands and dependent children) a 20% discount on private training and open enrollment courses.  NOTE: Discounts may not be combined with other discounts or offers.
20% discount on private training and open enrollment courses is also available to volunteer members of Search and Rescue groups. Unfortunately, we cannot extend his offer to members of the volunteer's family.  NOTE: Discounts may not be combined with other discounts or offers.