Our courses include online and hands-on options to provide you with the most comprehensive training available.
Canyons & Crags offers an approach to learning that goes far beyond memorization to provide you with a logical path to technical excellence, as you gain confidence and an increased sense of self-reliance.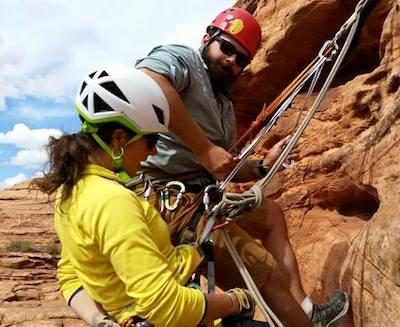 Comprehensive Training for Canyoneering
Canyons & Crags continues to set the gold standard for courses in recreational canyoneering, canyon rescue and professional canyon guiding. From our first official curriculum developed for the American Canyoneering Association in 1999 to our recent work with Canyon Guides International, Canyons & Crags continues to develop and refine courses that are simple, yet comprehensive.
Whether your goal is safer, more enjoyable adventures with friends or a career in canyoneering, your training courses with us will be a valuable investment in yourself.
Be sure to check out our CALENDAR for upcoming online courses and our KNOWLEDGE BASE for other free online learning resources.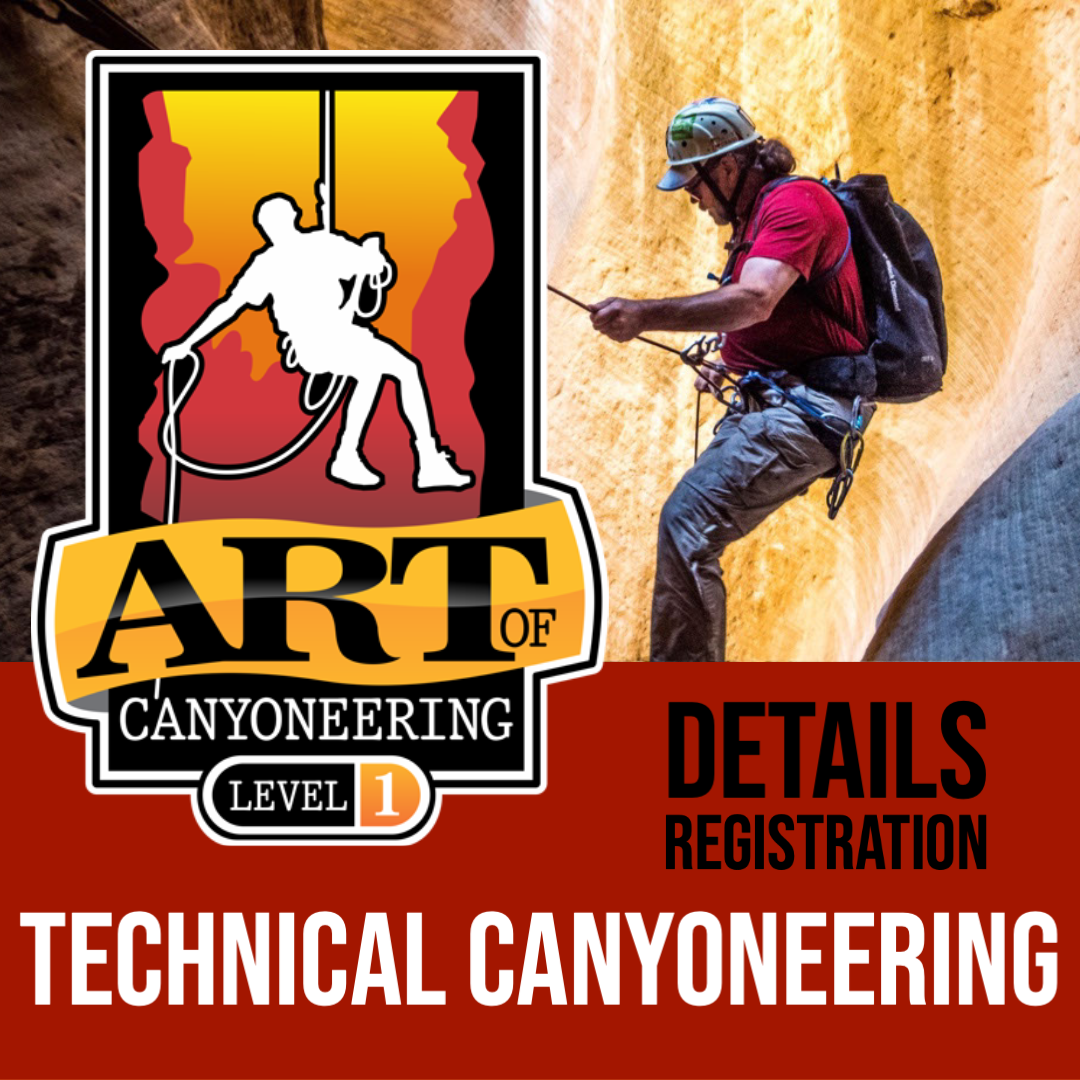 ART of Canyoneering 1
This is a beginner to intermediate course designed to teach you the skills necessary to be a competent participant in a canyoneering team.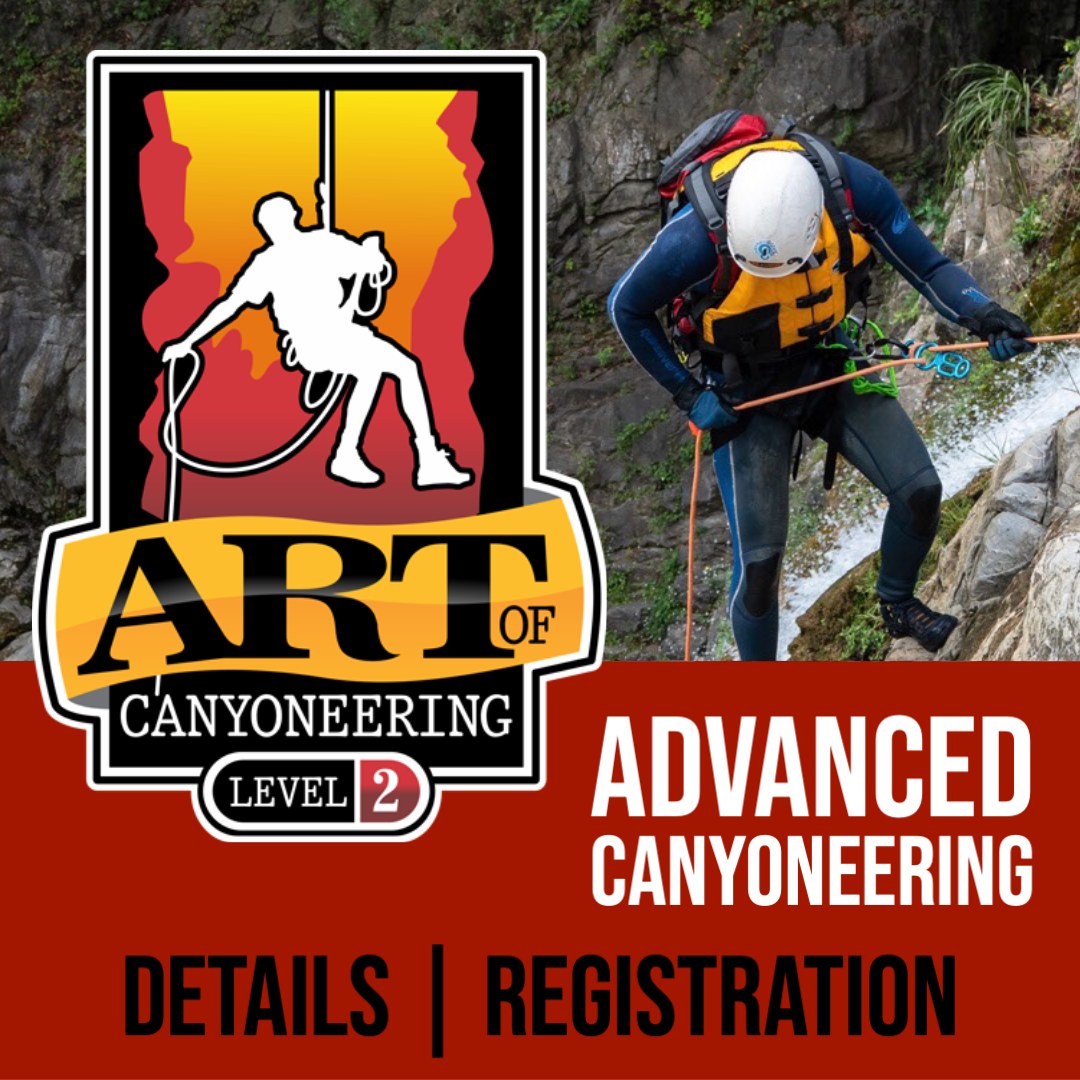 ART of Canyoneering 2
Gain knowledge and competence with anchors, rigging and rescue systems while honing your personal rappelling, ascending and problem-solving skills.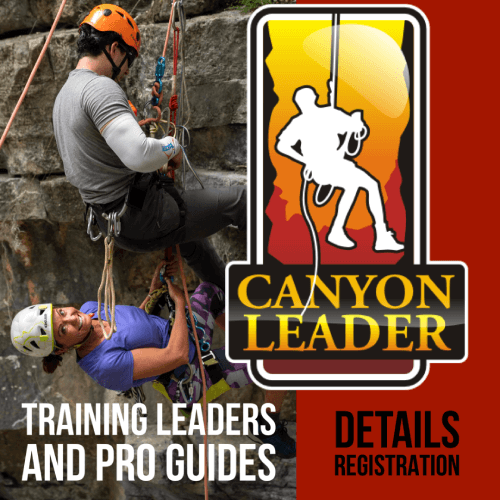 Canyon Leader
Ideal for both recreational leaders and professional guides who desire the skills needed to lead canyoneering groups safely and efficiently.
Rappelling and Technical Rescue Courses
Although best known in the canyoneering community, the principles, skills and techniques taught by Canyons & Crags have applications across the spectrum of vertical rope work. Students in our rappelling and technical rescue courses have included outdoor leaders and instructors, professional and volunteer rescue teams, law enforcement and the military.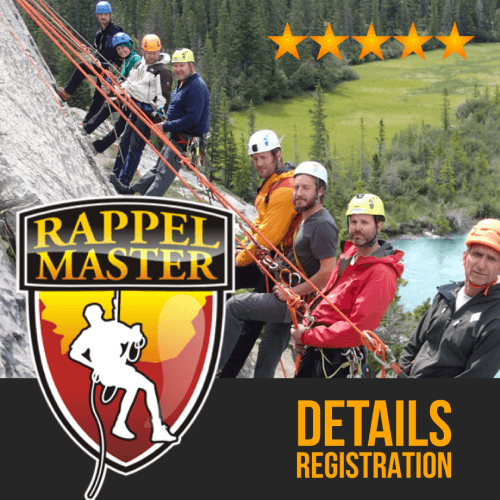 Rappel Master Course
Our 3-day Rappel Master training program will provide you with the knowledge and fundamental skills you need to manage and supervise non-tactical rappel operations, while you are also honing your own personal on-rope skills.
Rigging & Rescue Course
Rigging & Rescue goes far beyond memorization of basic systems. You will learn to rely on knowledge and skills rather than the latest hardware, along with improv methods to accomplish your mission with minimal lightweight gear.
I'm so thoroughly satisfied with how much l learned this weekend! I feel so revved up to keep at it! We shared so many different ways to complete various tasks on rope. My favorite thing about Rich Carlson as an instructor was how open he was to let others share how they like to do things. I dig a leader that doesn't have pride issues. Very personable, lots of stories, thorough and patient with all my questions. Thank you Rich for expanding my abilities this weekend.