Big Benefits for Canyons & Crags Patrons
Giving you the learning resources you need to become safe, proficient and self-reliant for a lifetime of canyoneering, rappelling and climbing adventures.
Canyoneering Karma Passport
The Canyoneering Karma Passport is a beautifully-designed "journal" that includes pages for recording your canyoneering accomplishments — training, assessments, canyons led, rendezvous and conferences attended — plus several pages for recording your service projects.
The Canyoneering Karma Passport is available in our Shop for a one-time contribution of $250. Passport holders receive substantial discounts on all of our hands-on training courses. Your investment will likely pay for itself with the money you save on just one course.
Proceeds are used to help fund our service projects.
Train, Travel,
Transform Lives
Canyoneering Karma uses this unique adventure sport as a vehicle for making a profound difference in people's lives.
Canyons are magical places of stone and water that captivate and inspire visitors to change the way they relate to the natural world and how they choose to live their lives.
Whether training here in the USA, traveling to provide fun workshops for children in Nepal, or helping to launch guide services in other developing countries — everything we do is designed to have a positive impact. And, you can be part of it all.
We invite you to train with us, travel with us, and transform lives with us.
Adventure in the Park
Pokhara Nepal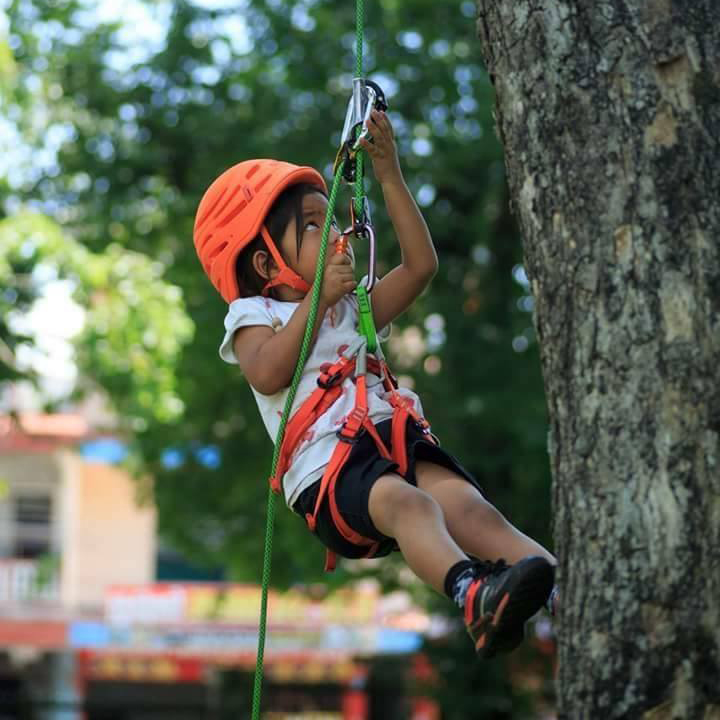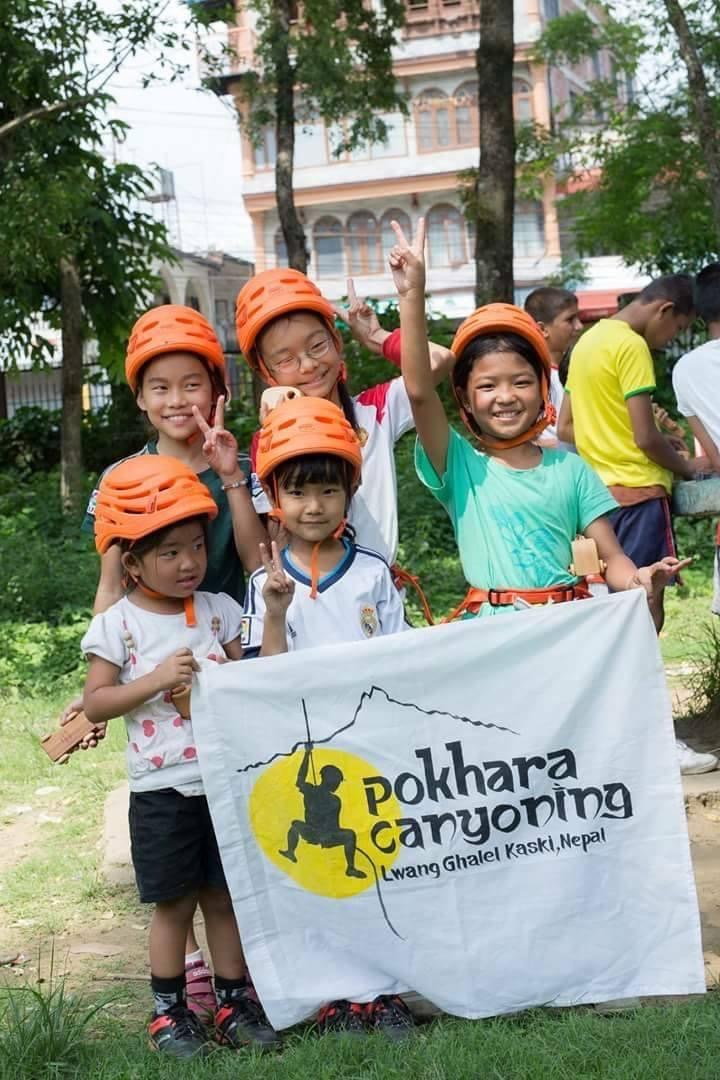 Our Mission
Inspired by the book, "Sacred Economics" by Charles Eisenstein, we aim to encourage a charitable giving economy that reaches far and wide across the canyoneering community. We do this by:
Providing professional training to promote safety and self-reliance in the canyoneering community.
Building self-confidence and enabling people to develop an appreciation for the natural world.
Training underprivileged adults and youth in Native American communities and developing countries to expand their economic opportunities.
Donating gear to technical rescue teams and emergency medical services.
Global Canyoneering Karma Projects
Our service projects have enabled us to make a difference in the lives of so many inspiring people around the world. Here are just a few examples of our canyoneering projects:


Trained over 100 young Nepalese men and women to become canyoneering guides.
Provided ropes and gear to create new guide services and jobs in Nepal.

Donated gear to help establish a canyoneering program in Baja California, Mexico.




Helped establish the

White Mountain Apache Tribal Guides program in Arizona.

Donated training and gear to help establish a ropes challenge program for children in Nepal.
Other volunteer and charitable projects:


Organized volunteers to rebuild homes after the devastating 2015 Nepal earthquakes.

Delivered more than 500 toys to Nepalese children — donated by the Happy Factory in Cedar City, Utah.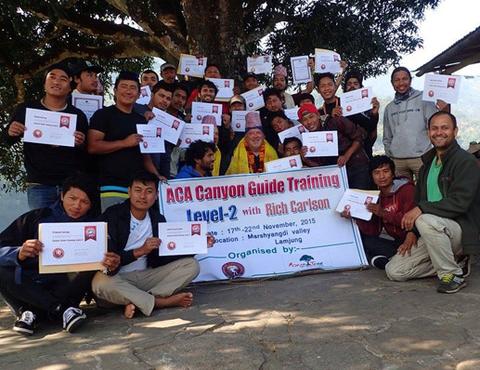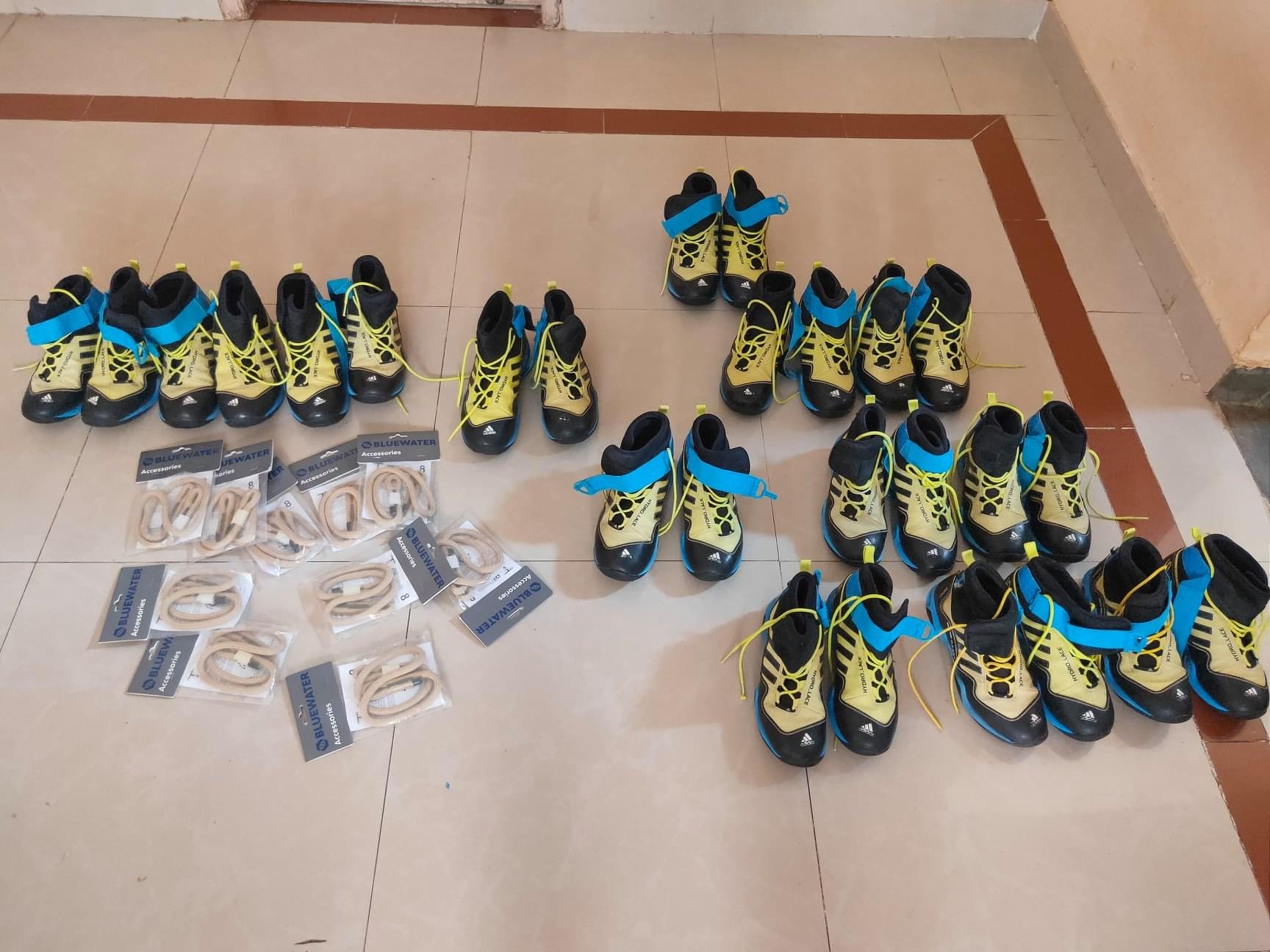 Canyoneering Shoes
We have delivered over 450 pairs of donated canyoneering shoes to start-up guide services and non-profit canyoneering programs in Nepal, Indonesia, India, Morocco, Africa, Mexico, Apache guides in Arizona, and to several volunteer rescue teams throughout the U.S.
Thanks to Zion Outfitters and Zion Guru, both located in Springdale, Utah
The groups and individuals we serve can always benefit from donations of rope, rope bags, technical hardware, wetsuits, etc.
Support Our Mission - Become a Patron
Expresso (Tip Jar)
For the price of one expresso per month you will have the satisfaction of knowing you are supporting Rich's caffeine habit and the production of high-quality instructional content.

PLUS ... You will have access to patron-only content and down-loadable material in the Knowledge Base.
Cloud Nine
As a Cloud Nine Level supporter, you will receive all of the benefits of the Espresso level.

PLUS ... You will have access to Rich's online live Tech Talk events. Topics include all things canyoneering; anchors, rigging, techniques on rope, problem solving and much more.
Instant Karma
As an Instant Karma Level supporter, you will have all of the benefits of the Cloud Nine level.

PLUS ... your name will be listed or mentioned in shout-outs in some of Rich's videos and other content.