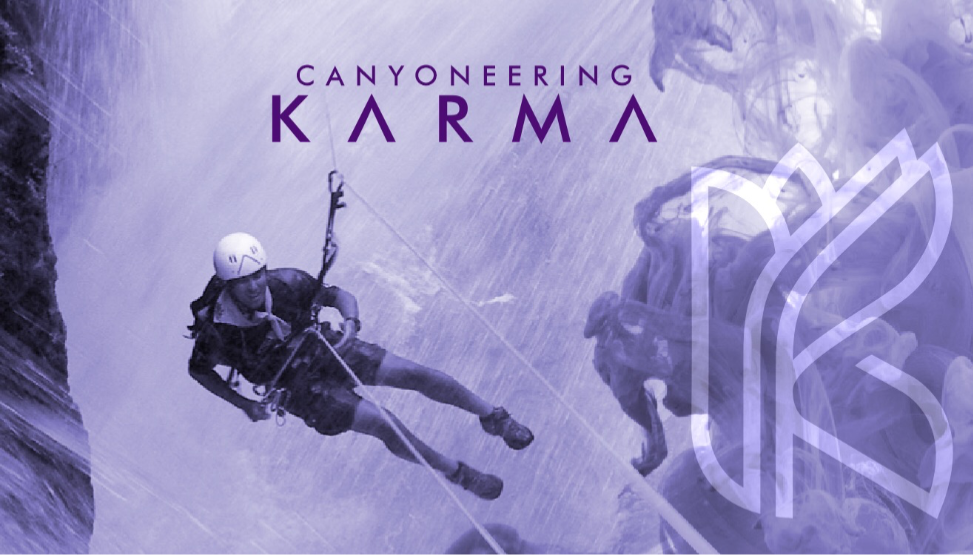 Train with me.
Travel with me.
Help me help others.
Canyoneering Karma is a social media group and more. It is also the theme for a series of ongoing service projects and it is a mindset – using canyoneering as a vehicle for making a difference in the lives of people.
Canyons are magical places of stone and water that captivate and inspire visitors. Canyoneering is an adventure sport that involves descending canyons by hiking, wading, swimming, climbing and rappelling – often over spectacular waterfalls. It is common for those who experience it to realize profound changes in the way they relate to the natural world and how they choose to live their lives.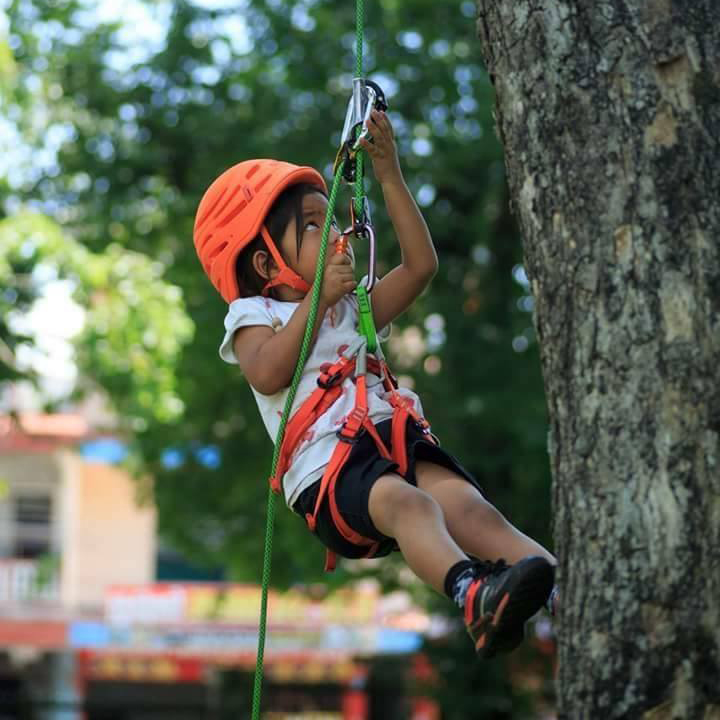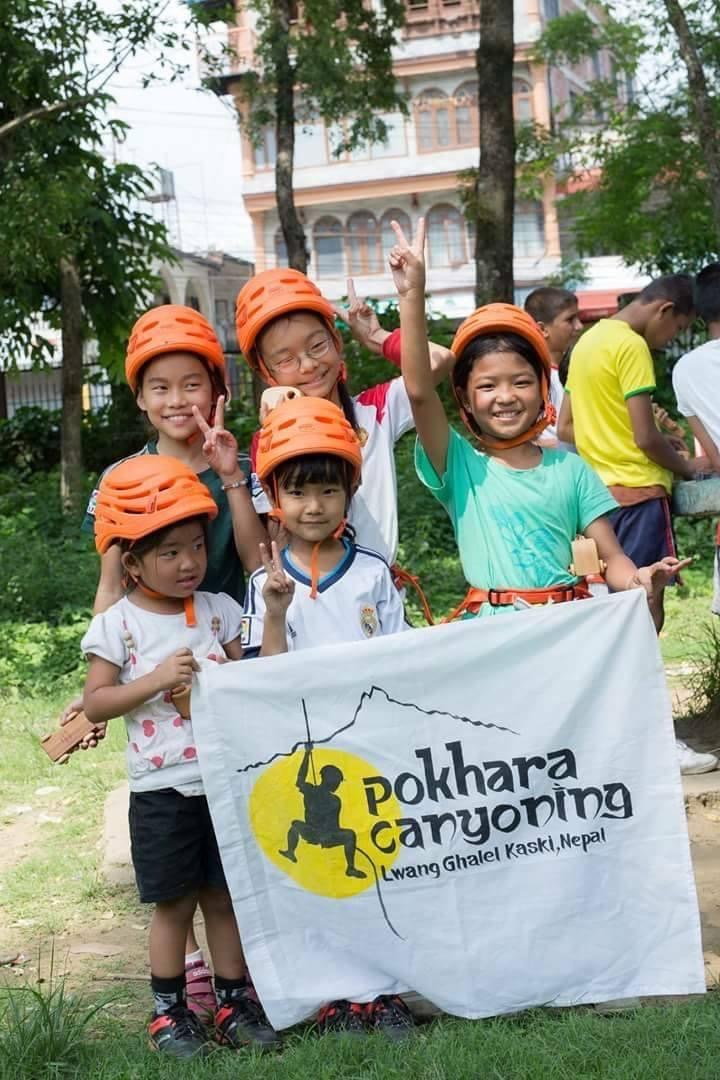 Canyoneering Karma's Mission
Provide a structure and system that encourages charitable giving and service — a gift economy inspired by the book, "Sacred Economics" by Charles Eisenstein. We might not be able to change the entire world, but we will do our best to influence as many people as we can in the canyoneering community and beyond.

Provide training and skills practice opportunities for individuals involved in canyoneering to promote safety and self-reliance.

Facilitate canyoneering experiences that (a) build individual self-confidence and (b) promote appreciation and respect for – and a closer connection to – the natural world.

Assist with economic development and enhance quality of life for individuals and communities around the world through the provision of training for adventurers, guides, rescue teams and others who will use their acquired skills to serve others. Especially in helping underprivileged youth and unemployed adults in Native American communities and in developing countries.

Provide training and facilitate the donation and delivery of equipment to support technical rescue teams and emergency medical services in the areas we serve.
Provided free canyon guide training for more than 100 young men and women in Nepal.

Donated more than $8,000 in ropes and gear to help establish new canyoning guide services in Nepal.

Donated more than $2,000 in ropes and gear and provided training to help establish a ropes program for children.

Following the earthquakes that devastated Nepal in 2015, we organized groups of volunteers to help rebuild homes.

Delivered more than 500 toys to children in villages in Nepal. The toys were donated by the Happy Factory in Cedar City, Utah.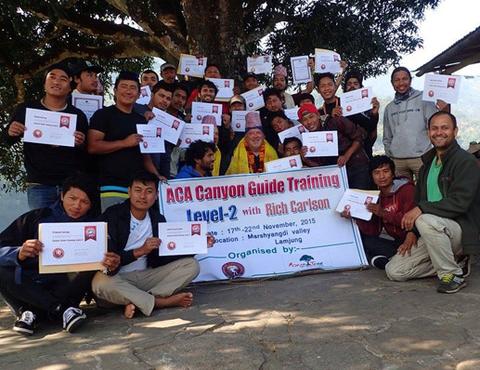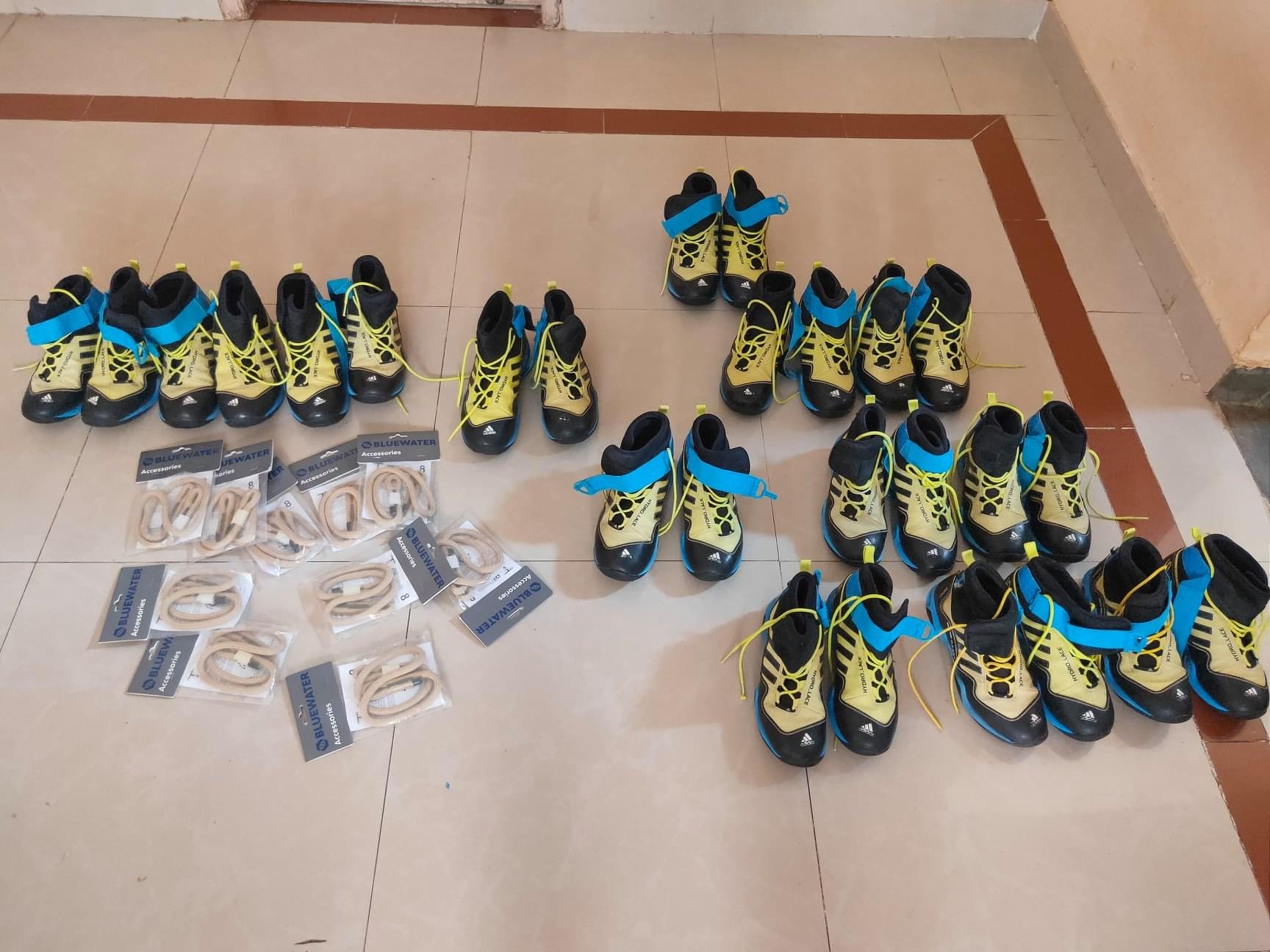 Canyoneering Shoes
We have delivered or shipped over 300 pairs of donated canyoneering shoes to start-up guide services and non-profit canyoneering programs in Nepal, Indonesia, India, Morocco, Africa, Mexico, Apache guides in Arizona, and to several volunteer rescue teams throughout the U.S.
Thanks to Zion Outfitters in Springdale, Utah.
The groups and individuals we serve can always benefit from donations of rope, rope bags, technical hardware, wetsuits, etc.
Canyoneering Karma Passport
The Canyoneering Karma Passport is a beautifully-designed "journal" that includes pages for recording your canyoneering accomplishments — training, assessments, canyons lead, rendezvous and conferences attended — plus several pages for recording your service projects.
We are using it as a fund-raiser to support our mission and our service projects. Canyoneering Karma Passports are available now to donors. We have quite a few service projects planned … AND a series of workshops, events and adventures that will be open only to Passport Holders.