Your Instructor:
Rich Carlson
My passion is helping people like you grow through technical excellence and personal accomplishment.
Over the past 30+ years I have helped thousands of people follow their adventure dreams. Students around the world have included recreational canyoneers and climbers from beginner to advanced, professional guides, rescue teams, backcountry rangers, law enforcement and the military.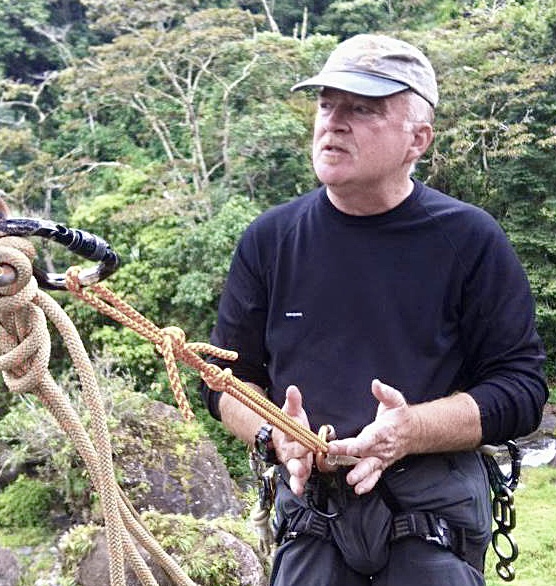 Am I good fit for YOUR needs? It depends …
 If you are looking for someone to teach you just a few quick techniques that you can memorize, with hopes they will get you through every problem you encounter, most instructors can provide that for you. You don't really need me.
if

you want your mind to be stretched to gain an understanding of the underlying principles involved in safe and efficient anchor, rigging and rescue systems

if you want to learn a critical thinking approach to problem-solving that will enable you to assess each situation and adjust your response accordingly
if you want to acquire improv skills to utilize the simple gear you have at hand, rather than relying solely on the latest hardware and technology
if your goal is to become not only "trained", but truly competent and self-reliant
Then my courses are definitely the right fit for you.
Benefits for you as my student …
My teaching approach focuses on developing your knowledge and understanding of systems and equipment so you can adapt them to situations as varied as the canyons we explore. You will not only learn HOW to do things, but WHY each system or technique may be appropriate in one situation, but not in another.
Confidence
We all start from the same position of false confidence because "we don't know what we don't know."
In four decades of playing and working on rope I have witnessed just about everything that can go wrong. Whenever I noticed gaps in knowledge or skills I set out to fill those gaps – developing new techniques, then training and practicing to master them.
Drawing from my 40+ years of experience, I will give you the skills and insight you need to overcome unexpected and unfamiliar challenges with real confidence.
Self-Reliance
Relying on others for your safety is common in your first few years of participation in any high adventure activity. However, as you gain knowledge and confidence, you realize there can be a vast difference between experienced and competent.
Your training with me will give you the knowledge and understanding necessary to evaluate unfamiliar anchor and rigging systems to determine for yourself what is safe and appropriate, empowering you to become a competent contributing member of the team – or even taking over as leader if the need arises.
Value
I have a passion for outdoor adventures and a passion for teaching. My life is blessed with opportunities to combine these passions to help people like you go places where others only dream.
My goal is to provide you with the greatest possible value for the investment you make in your training.
I will strive to exceed your expectations in ever course you take with me, in a spirit of service, helping you on your journey of learning and exploration.
"I have had the opportunity to take several courses from Rich Carlson, and have come away with so much more new information than I expected. His depth of knowledge and experience is invaluable and it seems the more I learn, the more he has to teach.
I most enjoy that no matter your level of rope work education, Rich makes the curriculum easy to grasp, and offers concepts and methods that challenge even the most skilled students.
Rich has taught me that every situation has nuances that dictate the options and applicable best practice, and that "it depends" is an important mantra to prevent getting stuck in a "one size fits all" mentality. I have greatly benefited from Rich's instruction and highly recommend!"
"The canyoneering classes that I have taken from Rich Carlson not only have been a passport to places only accessible via rope work, but have created a foundation of understanding of risk management in natural vertical environments. If you are looking for a path of self-reliance and clear understanding of canyoneering and rope work, look no further."
More about me and my passions …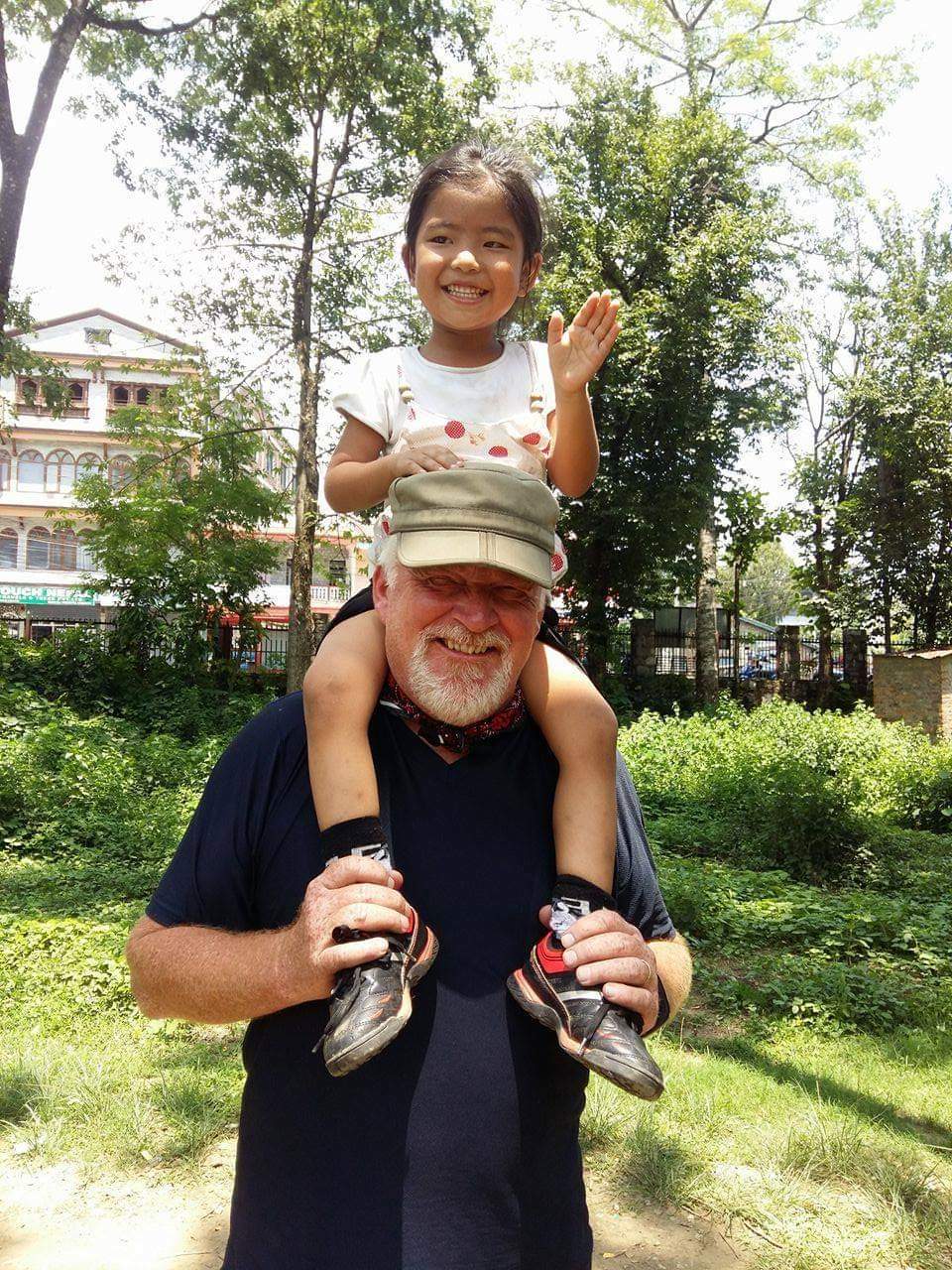 In 1990 I gave up on corporate life and started guiding full time. I soon learned that I am happiest when I am teaching outdoor skills like climbing, rappelling, canyoneering, technical rope rescue, land navigation and wilderness survival.
I am proud of the reputation I have built as a guide and instructor throughout the world. Nothing brings me more joy and fulfillment than seeing my students apply the techniques I have developed and taught to solve real problems, ultimately making canyoneering safer, ecologically responsible and gratifying.
In the spring of 1999 I became the first American to be certified as a canyoning guide in Europe and subsequently founded the American Canyoneering Association, which evolved into the American Canyoneering Academy. In 2017 I founded Canyon Guides International and continue training and certifying canyoneering guides around the world.
Now retired from guiding, I focus all of my time and energy on teaching. My greatest passion is assisting with economic development and enhancing quality of life for individuals and communities around the world through the provision of training for professional guides and rescue teams. I am especially interested in volunteering my time to serve underprivileged youth and unemployed adults in Native American communities and in developing countries.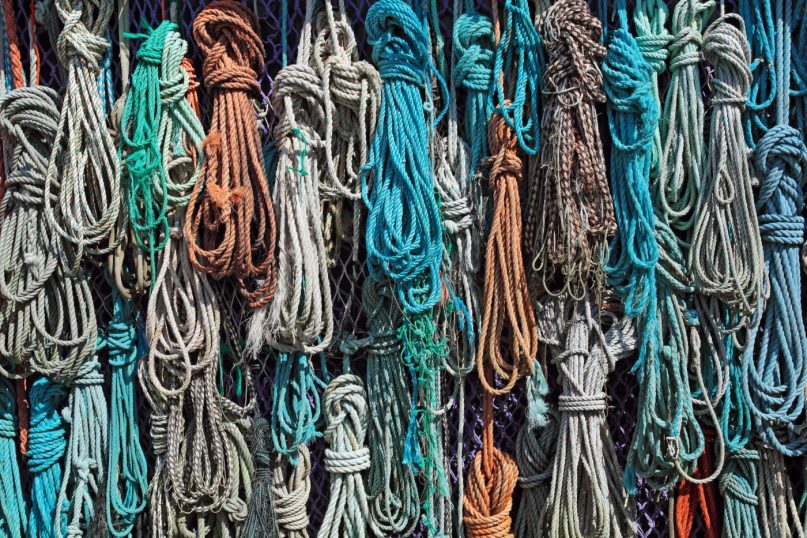 Qualifications and certifications have included:
Senior Instructor / Course Manager, Officer Candidate School
Army Reserve Officer – Training, Human Resources, Safety
Certified Community College Instructor
Certified Army Instructor
Certified Canyoning Guide, Commision Europeenne de Canyon (CEC)
Founder, American Canyoneering Association
Senior Instructor, American Canyoneering Academy
Founder and former Technical Director, American Canyon Guides Association (ACGA)
Founder, Canyon Guides International
Technical Director, Hong Kong Canyoning Association (HKCA)
Certified High Angle Rope Rescue Technician
Honor Graduate, Defense Mapping School
AUSA Leadership Award Nominee
American Mountain Guides Association (AMGA) Certified – Top Rope Site Management
Technical Rescue Training – Rescue 3 International
Certified Wilderness First Responder
Certified Swiftwater Rescue Technician (SRT2)
Honor Graduate, Officer Candidate School
Arizona Army National Guard Meritorious Service Medal
Owned and operated AMGA Accredited Guide Service, 1990-2002
Technical Rescue Training – Ropes That Rescue
Certified First Aid and CPR Instructor
Certified Ropes Challenge Course Facilitator
Army Commendations for Innovations in Training
Professional Member, American Mountain Guides Association (AMGA)
Technical Rescue Training – CMC Rescue
Technical Rescue Training – Rigging For Rescue
Film, Television & Radio
My adventure programs and courses have been featured in the media around the world, including the documentary film, Gorging. Currently available for viewing on Amazon Prime Video.
From the film's description:
"Faced with a new era of off-the-couch recreationalists, three influential pioneers, a canyoneering instructor (Rich Carlson), photographer (Dennis Turville), and guidebook author (Michael Kelsey) each respond to a growing interest in the dangerous activity."
In an episode of a PBS series called "Anyplace Wild", hosted by then editor of Backpacker Magazine, John Viehman.
In an episode of "Treks in a Wild World" for Lonely Planet.
In an episode of "Nature of Champions" with rock climber, Isabelle Patisier for French television.
ABC News
BBC Radio (Britain)
Cable Channel 12, Tucson
CBS News, The Early Show
CCTV 13, National News (China)
Channel 3 News, Phoenix
Channel 10 News, Phoenix
Channel 10 "On the Arizona Road"
National Public Radio
Nickelodeon GAS
Play TV (Taiwan)
Worst Case Scenario
Features in print and online media include …
Adventure Sports Magazine
Adventure Sports Online
America West Magazine
Arenal Online (Costa Rica)
Arizona Business Magazine
Arizona Meetings & Events
Arizona Republic, Business
Arizona Republic, Travel
Arizona Trails Monthly
Aventura Vertical (Mexico)
azcentral.com
Backcountry Blog
Backpacker Magazine
Canadian Business Magazine
Canyon Wiki
Cedar City Review
Collegian Travel & Adventure
Conde Nast Sports for Women
Denver Post
Elle Magazine
Esquire Magazine
Jalisco Al Natural (Mexico)
Jeep Magazine
Living Fit Magazine
My San Antonio
National Geographic Adventures
National Post (Canada)
Nations Business Magazine
New Times "Best of Phoenix"
Newsweek
OC Metro
OC Register
Outdoor Network
Outdoor Utah
Outside Magazine
Outside Online
Phoenix Magazine
Scottsdale Progress
Shape Magazine
Spectrum
Sports Illustrated
Summit Magazine
SUU Journal
SWEAT Magazine
Tucson Citizen
USA Today
Washington Post
I have also served as a technical consultant for many other news articles, feature articles, television shows, film projects and photo shoots.
I have  had the privilege of serving many diverse client groups from companies of all sizes in a wide spectrum of industries. I am looking forward to the privilege of serving you as well. A partial list of my institutional and corporate clients includes:
Anyplace Wild
Arizona Army National Guard
Arizona Game & Fish Dept
Army Special Forces
Boy Scouts of America
Bureau of Land Management
Cedar City Brian Head Tourism Bureau
Cedar City Interagency Hotshots
City of Chandler Arizona
City of Glendale Arizona
City of Phoenix Arizona
City of Scottsdale Arizona
City of Tempe Arizona
City of Tucson Arizona
Coconino County SAR
Country School
Discovery Channel
FBI
Hawaii Dept of Land and Natural Resources
Hong Kong Canyoning Association
Iran Canyon Group
Lexington School
Maricopa Community Colleges
Mayo Clinic
National Dong Hwa University, Taiwan
National Park Service
National Taiwan Sport University
Navajo Nation
Nepal Canyoning Association
Oahu Army Natural Resources Program
Phoenix Police Dept
Popular Outdoor Outfitters
Proctor Academy
REI
San Carlos Apache Tribe
Saudi Arabian Royal Family
Sedona Fire Dept
Southern Utah University
Town of Gilbert Arizona
UK Canyon Guides Association
University of Hawaii
US Forest Service
Utah Department of Wildlife Resources
Utah National Parks Council, BSA
Wai'anae Mountains Watershed Partnership
White Mountain Apache Tribe
Wide World of Maps
 AC Delco
Accenture
Ademco
Admiral Beverage/Pepsi
Adobe Systems
AG Communication Systems
American Express
American Heart Association
American National Can
Allied Signal Aerospace
Arizona State University
Army Family Team Building
ASM International
A T & T
Avalon Software
Badger Meter
Bank of America
Bank One
Bell South
Bergen Brunswig
Bernard Hodes Group
BNC Mortgage
Boeing
Bowne of Phoenix
Bureau of Indian Affairs
Cal-Air
CareData
Cendant
Citicorp
Clariant
Corporate Express
Cox Communications
Davita
Del Webb
Delta Environmental Consultants
Dial Corp
Discover Card
E-Forum
Express Scripts
Falcon Waterfree
Fennemore Craig
Finova Capital
Gap / Banana Republic
General Physics
GeoQuest
Giorgio Armani
Global Crossing
Hewlett Packard
Intel
International Typeface Corp
Isuzu
Job Corps
KPMG
Lockheed Martin
Maricopa County Health Services
Maricopa County Justice Dept
MCI
MGM Grand
Microsoft
Monier Life Tile
Motorola
Netscape/AOL
PCS Health Systems
Pelle Pelle
Proctor and Gamble
Roadway Express
Salt River Project
Samaritan Health Systems
Sandpiper Networks
Scottsdale Princess Resort
Snell & Wilmer
Source Informatics
Spectria
Sykes Enterprises
Teradyne
Tosco Corporation
TRW
Tyco Thermal Controls
Unichema
United Way
US West
Verizon
Volkswagen
Windmill Inns
XO Communications