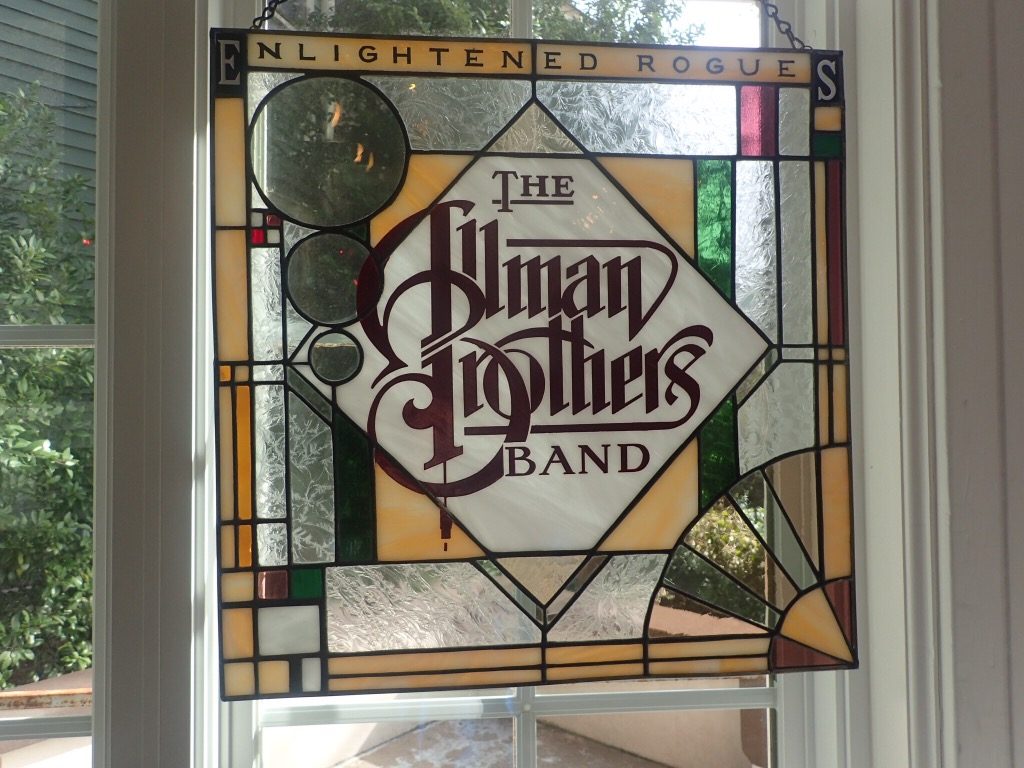 I can't say that the Allman Brothers were ever my number one favorite band. As a kid in the 60s I loved the Beatles (of course). In the early 70s it was Creedence Clearwater Revival. In the mid to late 70s it was the Eagles. In the 80s, ZZ Top … What I can say is that the Allman Brothers have consistently been among my top three favorites for more than four decades. My LP, cassette, CD, iPod and iPhone collections have always included Allman Brothers albums and singles. No matter where I am or what I am doing, if "Whipping Post" comes on the stereo I will crank that sucker up.
Before I arrived in Macon I was searching the internet for things to do there. When I came across the Allman Brothers Band Museum in "The Big House", it only took a millisecond for me to decide to stay in Macon longer than originally planned. I was fortunate to find a guy named Justin on couchsurfing.com who was willing to host me in his home, just four blocks from The Big House. As a Macon native, Justin is familiar with some of the band's history and sites in town and proved to be a big asset in planning my Allman Brothers day.
My day of exploring started with breakfast at the H & H Restaurant. H & H was founded in 1959 by Inez Hill and Louise Hudson. The connection with the Allman Brothers started when the band was just getting started. They came into the restaurant to get something to eat, but couldn't afford meals for every member of the band. They planned to share the few meals they could afford, but Mama Louise insisted on helping them out with a complete meal for every guy. The band became regulars in the restaurant and Mama Louise became a lifelong member of the band's extended family, even joining them in their tour bus on the road in 1972. Both of the original restaurant owners have passed away. The current owners bought the restaurant to preserve the name, the character, and its special place in Macon's history.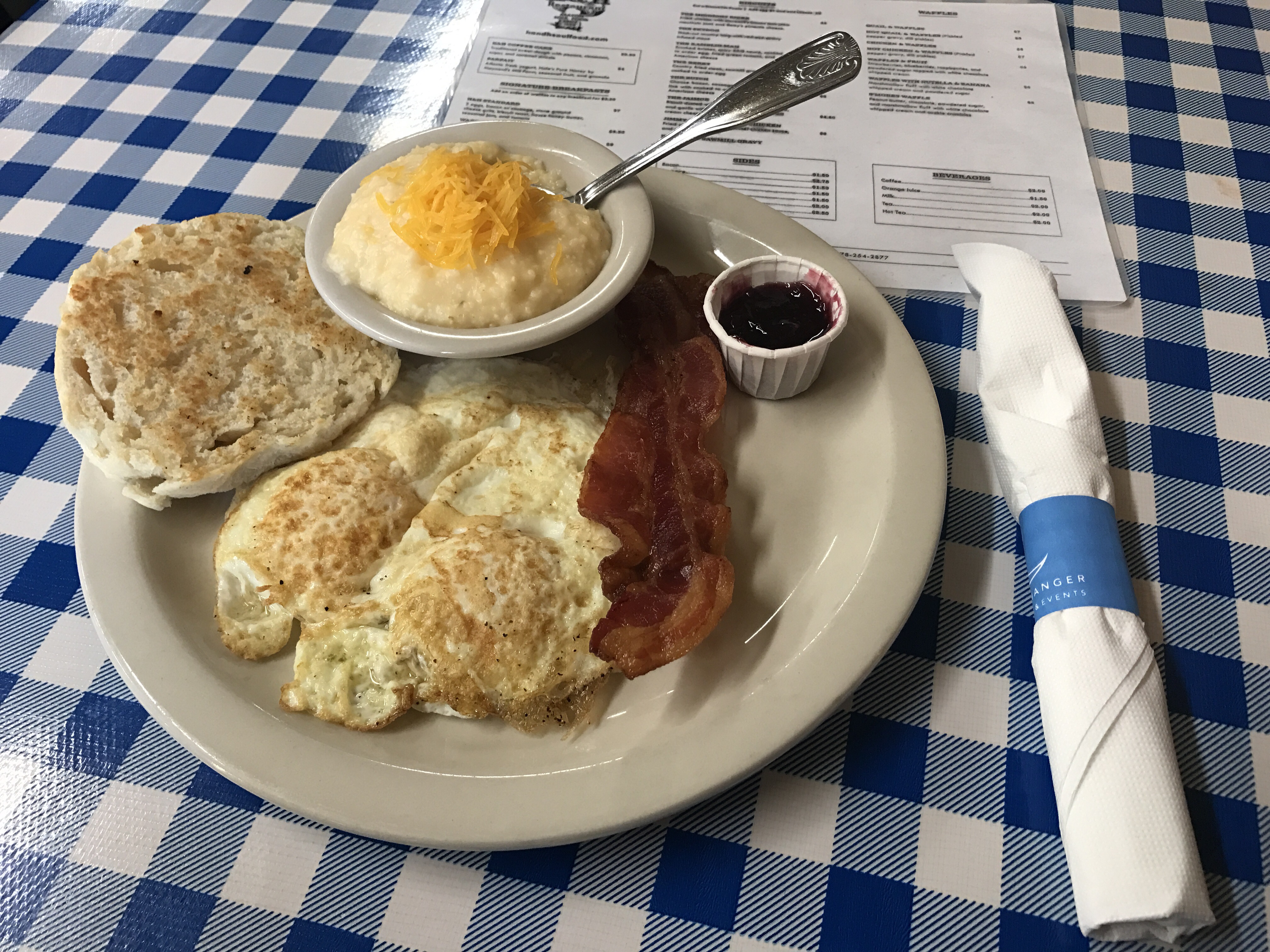 You can tell how much Macon loves their native sons by the streets and bridges named for members of the band. Just a few blocks from H & H, I was taking a photo of a sign when a police parking enforcement officer pulled up beside me and asked if I was an Allman Brothers fan. Stanley Honeycutt. In the conversation that followed, Stanley informed me that The Big House was not the first house occupied by the band. There is only a vacant lot where the original house once stood, but one of the band members had drawn a mushroom in wet cement in the sidewalk in front of the house. It was on College Street; a street I would be walking before the day was over, so I asked if he could be more specific about the location. Instead, Stanley told me to get into his little electric "patrol car" and he would take me there.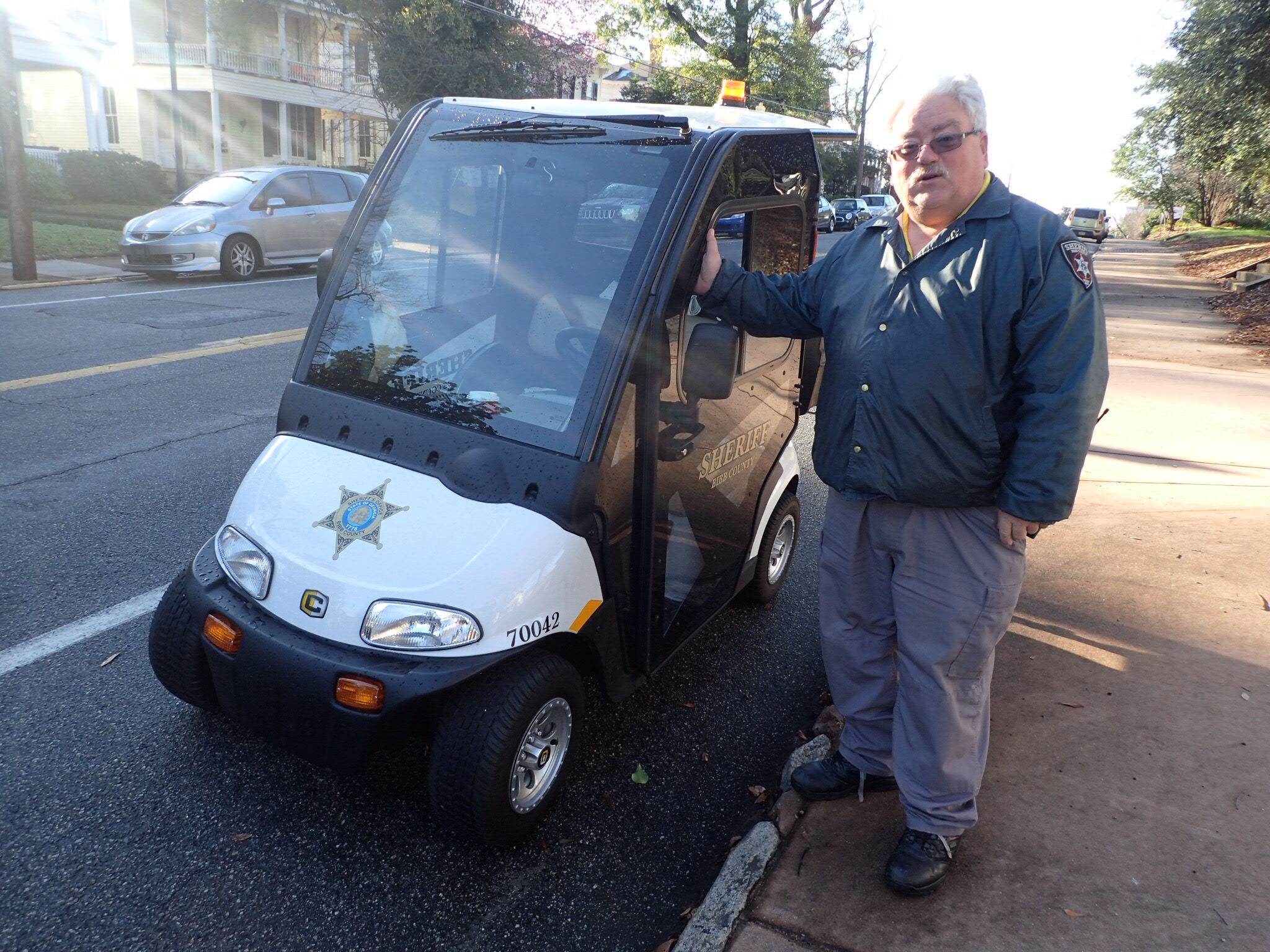 After seeing the sidewalk mushroom (and an extended conversation with Stanley about life in Macon), I realized I was only a few blocks from the Rose Hill Cemetary where Duane Allman is buried. Duane was killed in a motorcycle accident in 1971, just two years after the band was formed. Buried next to him is Berry Oakley, the band's original bass player, who also died in a motorcycle a year later just a few blocks from where Duane was killed. The day before I visited Macon news came that band drummer, Butch Trucks, had died.
During the band's early days in Macon, they would sometimes hang out in Rose Hill Cemetary writing songs, including "In Memory of Elizabeth Reed". Elizabeth Reed Napier (1845-1935) is buried in Rose Hill.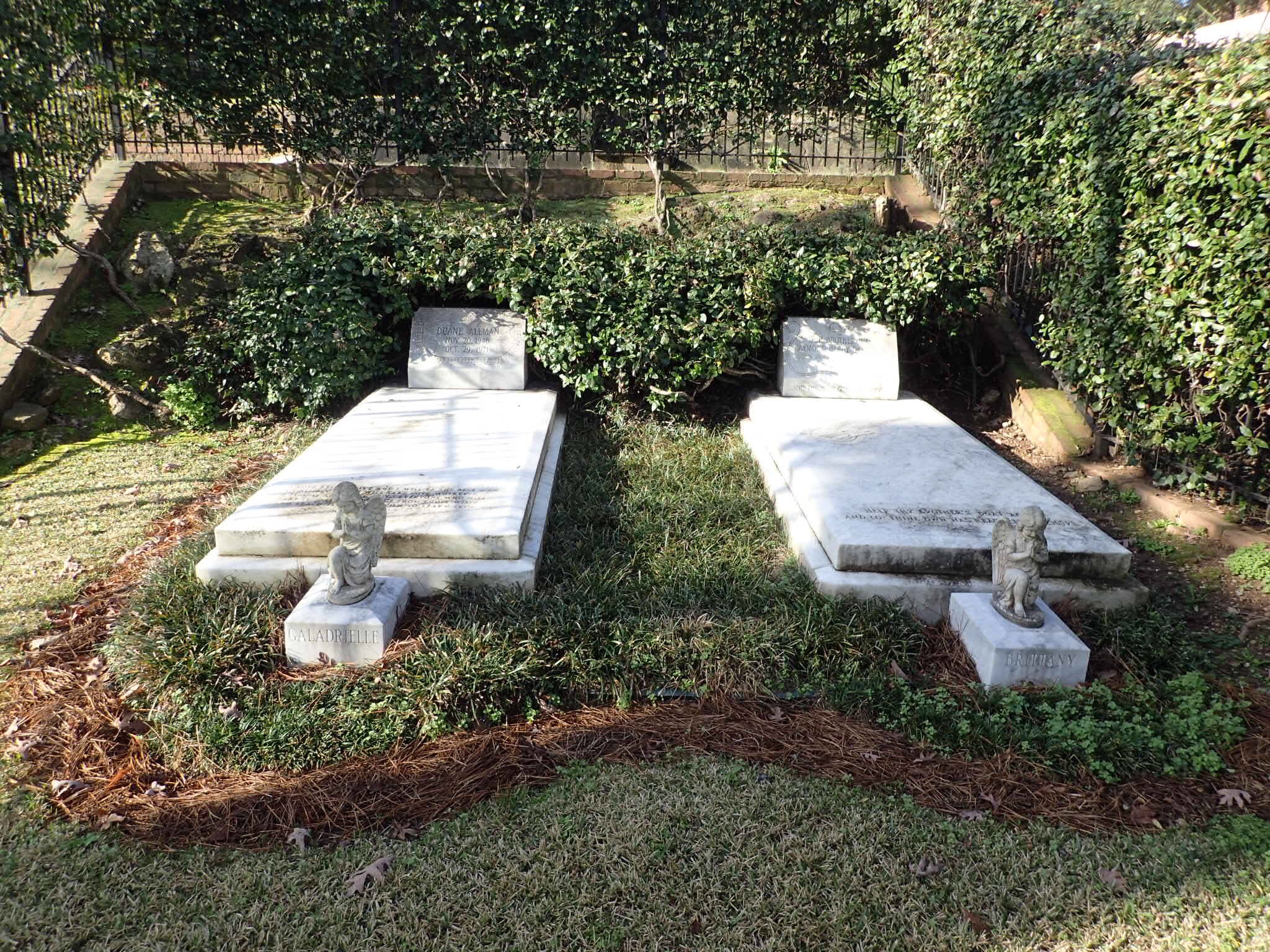 I saved my visit to The Big House for last. A live performance video of "Whipping Post" was playing on a large screen television as I walked in. The museum was much as I expected it would be. Guitars, drums and keyboards used by the band. Costumes worn during concerts. Gold records, album covers, posters and other memorabilia. Waxing nostalgic.