Hong Kong to the Sierras to Baja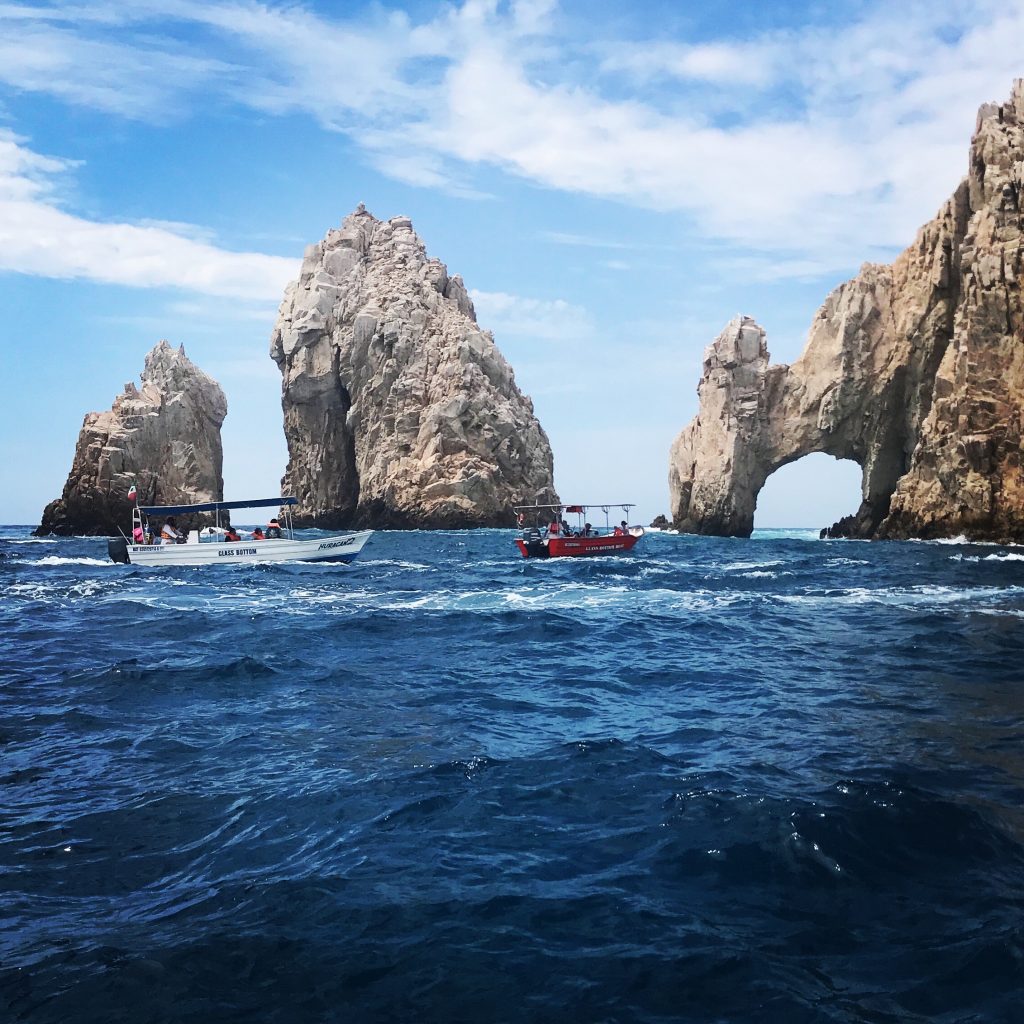 Some trips run like a well-oiled machine. Other trips … not so much.
Getting to Hong Kong for a 2-day Totem CRT Ultralight Rigging & Rescue training involved a 2.5-hour drive from home in Cedar City, Utah, to Las Vegas for a flight to San Francisco, then a connection to Hong Kong. Uneventful so far, except for that crazy woman on the flight into Hong Kong. I don't understand much Chinese, but I knew she was cussing. There is a funny side of human nature on display between that time when the wheels touch the runway – "Please remain seated until we come to a complete stop" – and when it's our turn to disembark – a couple hundred people in the aisle between us (row 42) and the exit, but she was climbing over people to get her bags out of the overhead compartment. Human nature is on display again as people press their shins up against the baggage carousel. They must know the very next bag coming down the chute will be theirs.
First night in Hong Kong was a long one. Long flight and jet lag. Dinner with students. Late to bed. Full day teaching. Dinner. Evening class. Repeat the next day. My third day in Hong Kong was a day off. Made plans to meet with a couple of my past students, but woke up feeling like a zombie. Spent most of the day sleeping.
Hong Kong to Beijing to Las Vegas. I'm getting spoiled with airport lounges. American Express Centurion, Priority Pass, United Club. Comfortable, wifi, good food, free drinks. Hard to imagine traveling without those perks. Unfortunately, the open-to-the-public-for-a-fee lounge in Beijing was just slightly better than spending six hours out in the terminal. There were other, more upscale lounges, but I wasn't flying business class so I didn't qualify.
Met my wife in Las Vegas and drove west toward the Sierras for some down-time camping and hiking. Then south to LA for a weekend of teaching at Stony Point. I had courses scheduled on two back-to-back weekends. We didn't feel like driving seven hours back home, only to return a few days later. We could have spent those five days between courses hanging out around LA. Could have spent them in San Diego. Been there. Done that. Talked about taking a bus down to Ensenada where I had spent some time with my son years ago. But instead we decided to fly down to Cabo on the southern tip of Baja.
Spent our first night at the Hotel Tropicana in San Jose. I must have a nose for beer. It led us directly to the Baja Brewery. Drove from San Jose to Cabo San Lucas the next morning. Boat tour out to Lands End. Mandatory beach time. Bar hopping. Beautiful day. Then north to Todos Santos where we checked in at a cozy bed and breakfast called The Vibe.
The owner of the B&B asked if we planned to stay through Friday as we originally planned, considering the rain in the forecast. Not really sure why some rain would change our plans. Of course we planned to stay through Friday. The next day we started hearing news about Tropical Storm Lidia heading toward Baja. Shop keepers started boarding up windows and doors and we overheard people who wondered if the tropical storm would become a hurricane. Perhaps it was time we considered altering our plans after all.
Skies were still clear the next day. We stuck with our plan to drive to La Paz, but took every opportunity to attempt reaching the airline by phone. To no avail. When we found an opportunity to get online the airline's website offered instructions on how to reschedule flights for anyone affected by the impending storm. We moved our reservation from Friday afternoon to Thursday morning, hoping to beat the storm. Unfortunately, when we woke up on Thursday we had messages telling us the Thursday morning flight was cancelled. The storm was already getting close to the airport in Los Cabos. It rained most of the day and overnight. Power and internet off and on all day. Off all night and into the morning.
The storm passed through Todos Santos overnight. Dark sky and the lack of power caused an eerie darkness. Looking out the front door it was difficult to make out the outline of houses just across the street. Without air conditioning it was an uncomfortable night. Strong winds rattled the doors and windows. Not much sleep and no way to make coffee in the morning.
Drove to Cabo San Lucas Friday morning, not certain when we would get a flight out, but we had no way to contact the airline. Perhaps best to go straight to the airport to talk with someone in person. We encountered much more rain between Todos Santos and Cabo. Arroyos that were bone dry on the drive up a couple days earlier were now raging with muddy water. Cars were half-buried from the flash floods and mud slides. Once in Cabo we learned that all roads leading to the airport were closed. Traffic was backed up for a couple miles.
Once we escaped the gridlock we stopped at the first hotel we encountered – Marina Fiesta Hotel. There was a chain and padlock on the gate. The guard wasn't expecting any new guests at a time when everyone else was trying their best to leave.
We thought we had celebrated our last night in Baja on Wednesday. Then again on Thursday. Our Friday afternoon flight was cancelled a second time so we celebrated again Friday evening. Then received word from the airline that we wouldn't be able to leave until Sunday. Celebrated our fourth last night in Baja on Saturday.
Sunday departure confirmed. Google Maps showed the road clear and anticipated a 35 minute drive. We left the hotel with plenty of time to spare. Unfortunately, Google Maps was clueless about which roads were open and which were closed. Hint: the open road was the one with the backed-up traffic. Made it on time, nonetheless. Witnessed much more devastation from the storm on our way to the airport. It was amazing how much progress was already made with the cleanup. People are resilient.
Second weekend of courses in LA was cancelled. Income lost. Travel expenses went over budget. But it's only money. Compared to the disruption of lives caused by the storm, we experienced nothing more than a small inconvenience. There is so much to be grateful for in this life. The blessing count continues to rise.