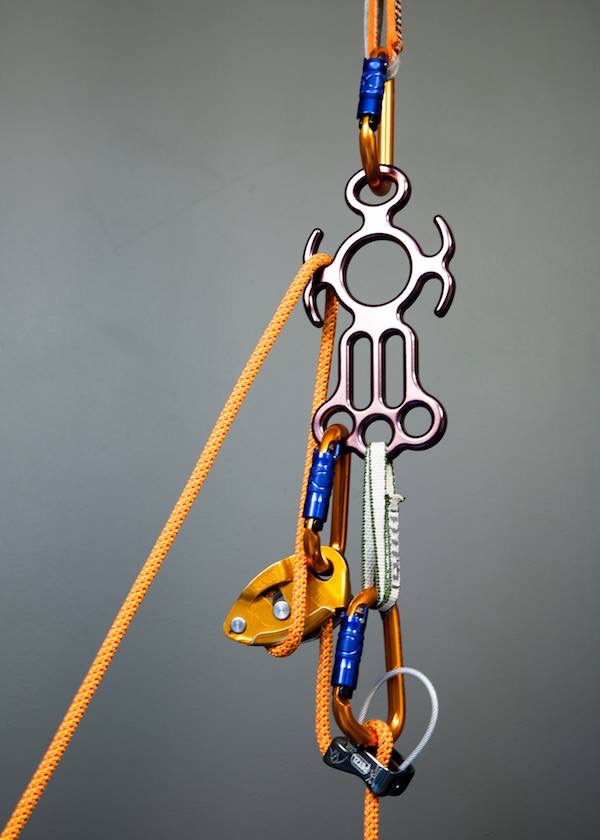 One of many uses for the Totem CRT … As a rigging plate for lowering a heavy load. For example, lowering two people; rescuer and patient. A Rapid Access Team traveling light with GriGri2, a tube device and a Totem CRT has all the gear they need for an efficient lowering system.
The GriGri2, by itself, provides a lowering mechanism with a built-in lock-off. With heavy loads, however, it can be a challenge finding the "sweet spot" with the lever that will provide the appropriate speed. A tube device, by itself, may not provide enough friction for a controlled lower of two people.
An ideal solution is to rig the tube device in front of the GriGri to isolate a portion of the load, which allows more "finesse" with the GriGri. The Totem CRT not only provides a rigging plate for the setup, it also provides the recommended redirect of the brake rope coming out of the GriGri. Plus, the brake rope can be tied off easily by clearing the rope around one of the CRT's horns.