The 7 Essential Levels of Canyoneering Training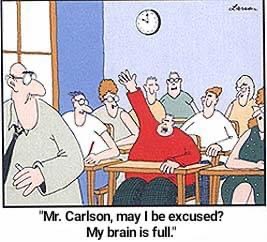 There are 7 essential levels of training for everyone interested in becoming a truly competent canyoneer. Or is it 9 levels of training? Or maybe it's only 6? Someone once quoted a rival instructor who said,
"Taking a canyoneering course from Rich is like trying to get a drink of water from a fire hose."
I'm sure he meant it as a disparaging comment, but I felt a bit proud when I heard it.
The Original Curriculum
Way back in 1999 when the American Canyoneering Association (ACA) was founded we came up with a 4-level training structure – Technical Canyoneering, Advanced Canyoneering, Canyon Rescue and Canyon Leader. The curriculum was designed with help from friends – Charly Oliver and Dave Black. We had around 100 years of combined canyoneering experience, even back then. The curriculum included the knowledge and skills we considered most essential for safety and efficiency. Each course was three days and the cost was a whopping $195. None of us were in it for the money. We were in it for the opportunity it gave us to share our passion with others.
ACA-Trained Guides/Instructors
From the beginning we were also training professional guides. Our first formal ACA course included guides from Australia, New Zealand, the UK, Canada and Switzerland, as well as aspiring guides in the U.S. Pro guides went though the same four levels of training, but with an assessment of knowledge and skills required at the end. In 2006 we made what I now feel was a terrible mistake. We formed the professional division of the ACA, specifically for the pro guides.
A Broader Perspective
From the ACA's point of view, we thought it would be good for students to receive training from various instructors to get a broader perspective. You could take your Technical Canyoneering course with me, then your Advanced Canyoneering course from another instructor. And so on. Unfortunately, our crystal ball was broken the day we made the decision. The 3-day $195 courses went away; $395 and up for a 3-day or even just a 2-day course became the norm. Students were often dissuaded from seeking instruction from other instructors. And … some instructors felt it was easier to sell a 2-day Saturday-Sunday course than it was to sell a 3-day Friday-Saturday-Sunday course.
No Consistency in Training Levels
The consistency we once had in the curriculum was gone. If you want to take Advanced Canyoneering from me, okay; I need to know if you fulfilled the prerequisite. Did you take a 3-day Technical Canyoneering course with instructor A or a diluted 2-day Technical Canyoneering course with instructor B?
Oh, they changed the name of their course? Ok, I will need to go to their website to see what their new course includes. Ah, I see. They took two 3-day courses and split them into three 2-day courses, all with new names. So you got most of what I teach in my level 1 when you took their levels 1 and 2. You are telling me you are level 2, but that is almost equivalent to my level 1.
So with one organization there are 7 essential courses to receive complete training. With another there are 5. With another there are 4. No wonder it has become confusing.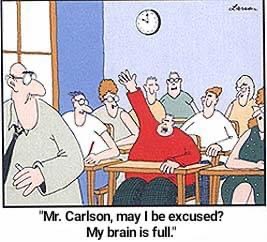 Think Roles, Not Levels
Instead of levels, it is best to think in terms of your competency in various roles within a canyoneering team.
Your entry level role requires that you have enough skills so that you are not a liability to the team.
The next level involves acquiring anchor and rigging skills so you can become a contributing member of the team.
The final level involves acquiring the skills you need to lead a team, including in times when things don't go completely as planned.
Once you understand what skill sets you should be acquiring, you will be in a better position to lay out your own personal learning plan. Seek out instruction from more than one instructor and more than one training organization so you are exposed to a broad spectrum of ideas. Focus on the skills within each skill set and forget about levels.
Fast and Cheap
To compound the issue of inconsistency among training organizations, there is a human nature issue among students. We all want to acquire the basic skills we need in as little time and for as little money as possible. While your instructor is thinking you should complete Technical Canyoneering and Advanced Canyoneering before you go into canyons with anyone other than competent mentors, you are already dreaming about all the canyons you can take your friends through immediately after Technical Canyoneering.
Information Gaps
These factors coming together have created some obvious information gaps with many canyoneers who are experiencing a false sense of confidence because they don't know what they don't know.
I recently posed a question on several canyoneering internet groups. Simply, "What do you believe are some information gaps among canyoneers?" The answers were predictable. There are obvious gaps in knowledge with people who never received proper training and with people who learned from a friend who never learned correctly.
There are also many serious gaps with people who learned just enough. They learned the basic anchors and rigging, but none of the necessary ancillary skills. Or they learned one or two systems they thought would get them through every situation, only to discover that is not the case.
Filling the Gaps
I will soon be launching a new online course which is intended to fill in many of the information gaps. Over a year in the making, the course consists of five modules:
 Introduction – definition, history, ethics, ancillary skills, recommended learning path
Knots and Gear – essential knots for each canyoneering role, selecting and caring for gear
Trip Planning – ratings and beta, meteorology and flash flood awareness, logistics
Group Dynamics – heuristic traps, risk assessment, system checks
Basic Techical Skills – not just how to do things, but understanding core principals
The course will be available for a one-time investment that gives you lifetime access.
Self-paced so you can drink from the fire hose through a straw if you prefer.