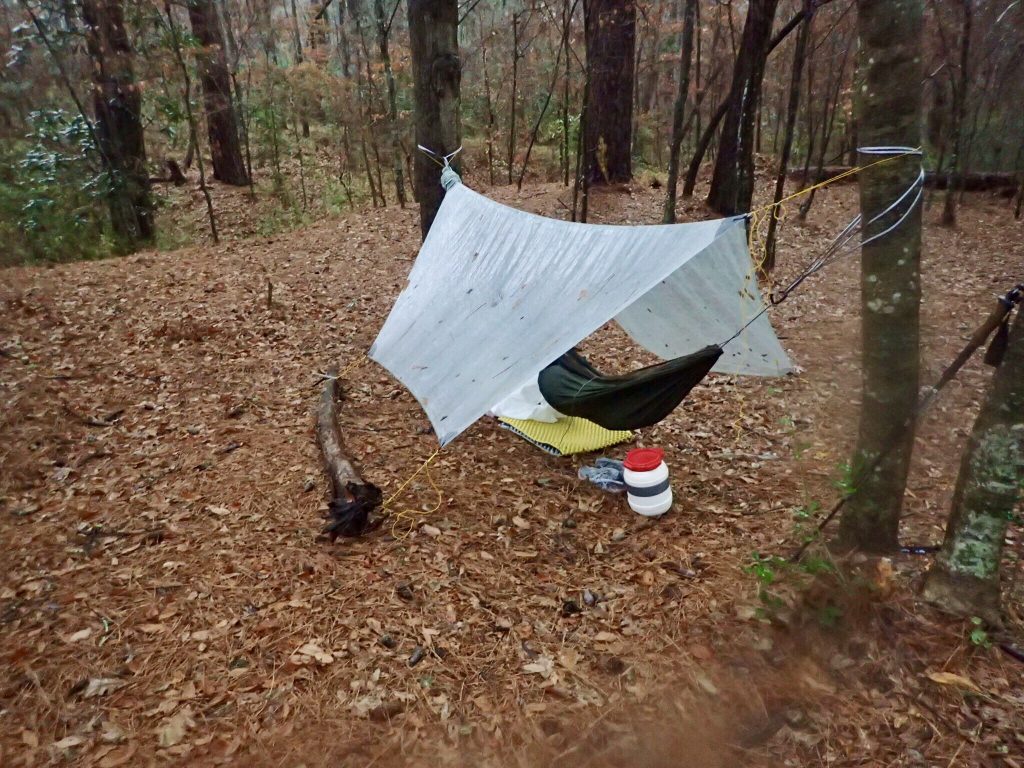 I packed prepared to sleep in a hammock or on the ground, but prefer the hammock for a good night sleep. There is no concern about finding a piece of level ground; just find two stout, appropriately-spaced trees. Not an issue on the Lone Star Trail. Hammock goes up in about two minutes. Ready to sleep in two more. There was rain in the forecast for the first four days of my trek so I kept my tarp close by in case I needed to put it up during the night. That takes more than two minutes; maybe four or five.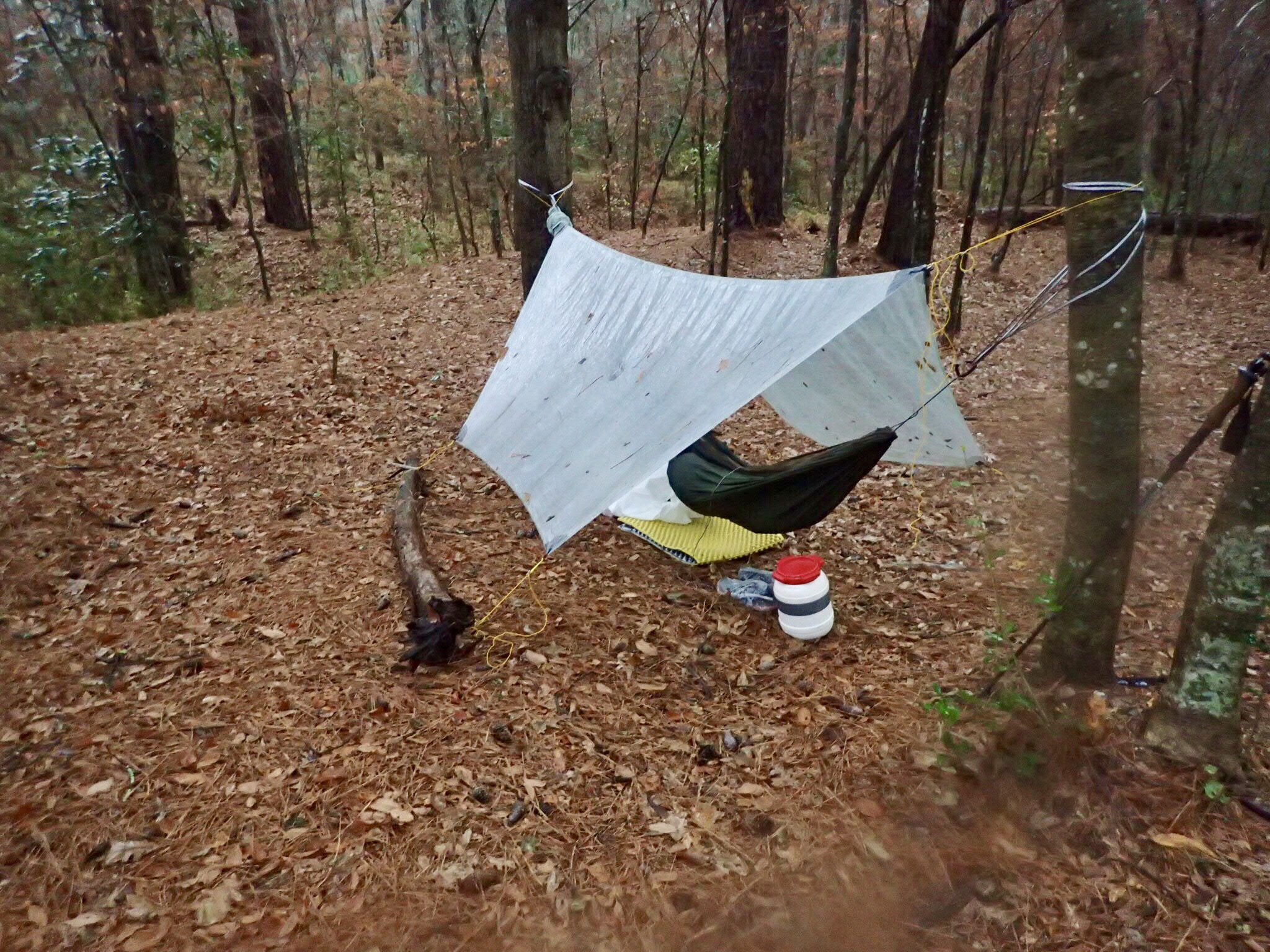 Around 3:00 AM the thunder and lightening would start – fortunately giving enough warning to have the tarp up before the rain came. Around 8:00 the rain would let up enough for me to pack and set out hiking. I'm not bothered by the rain and didn't mind walking through the ankle to shin deep water on trails that had turned to streams. It was the mud that forced me to backtrack. That grab-your-foot-and-suck-it-down kind of mud. That hope-my-shoe-stays-on-my-foot-if-I-manage-to-get-it-out kind of mud. Dense thicket prevented me from going around the wet muddy bogs, so I backtracked a mile back to where the trail crossed the road.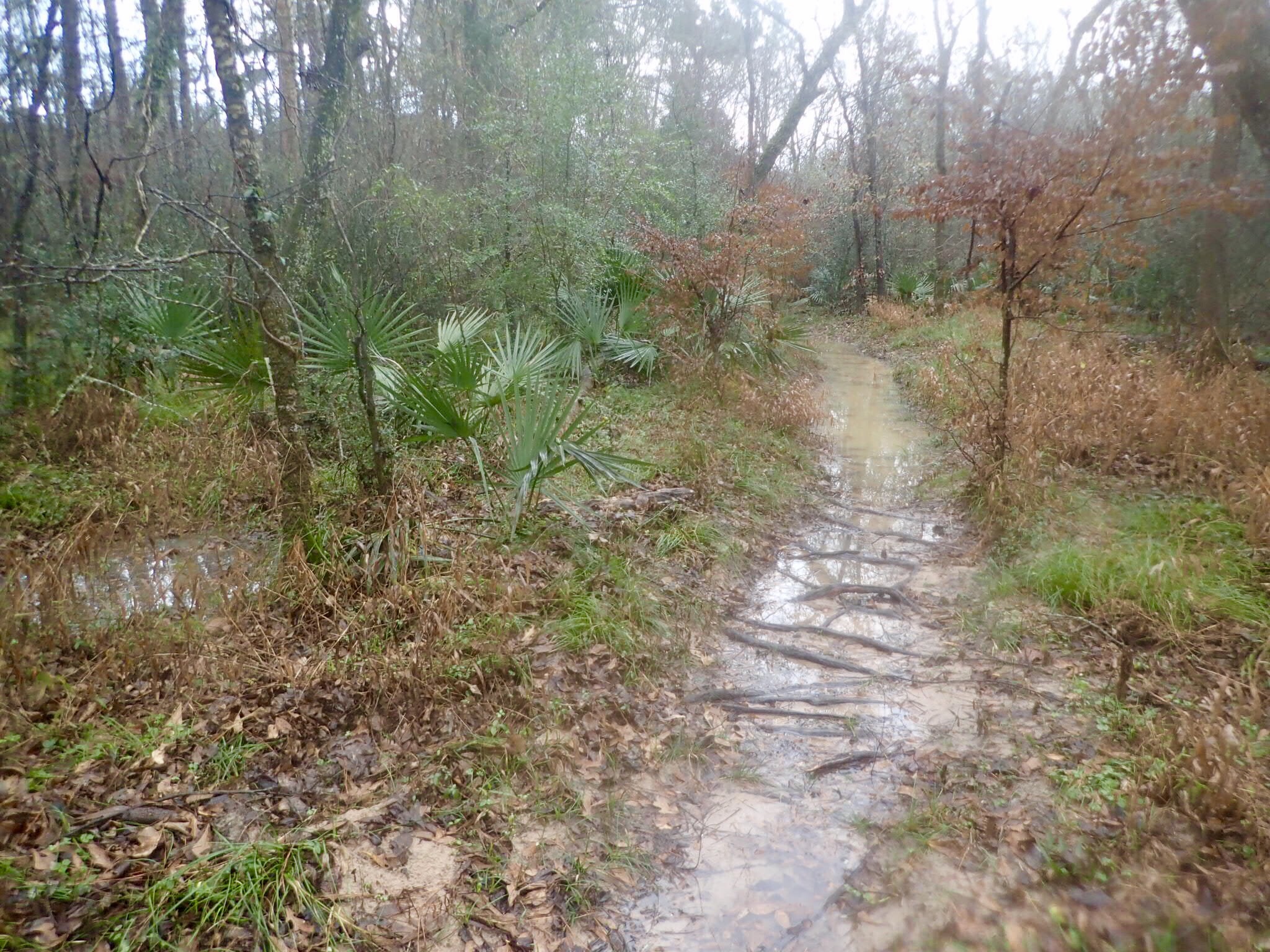 Now walking down the highway. Making much better time than I was making on the trail, but there is no shoulder on this Texas highway. I found myself walking in more wet grass and puddles off the road to avoid oncoming cars. And oh how I missed the peace and quiet of the trail.
A clear star-speckled night without rain meant a much much colder night. I woke in the wee hours feeling wet. First instinct was to jump up and grab the tarp, but I realized it wasn't raining. Condensation had soaked the outside of my sleeping bag and my hammock. Now I was missing the rain, or at least I was missing the cloud blanket that provided so much more warmth.
I had hoped to average 12-15 miles per day and finish the LSHT in 7-8 days. Unfortunately, wet and muddy trails, time needed for drying out gear and a heavy pack were all slowing my pace.
NOTE: Hammock is an Eno Double Nest, modified with whoopie slings and a Jacks R Better Speed Sack. Shelter is a Hammock Gear Cuben Fiber Hex Tarp. My "sleeping bag" is actually a Jacks R Better down quilt.