Canyons & Crags announces the release of its new Canyoneering Competencies Checklist – a major step forward from current skills lists. This multi-purpose document incorporates:
a matrix of competencies aligned with course levels
a map for progressive knowledge acquisition; both online and hands-on
gear lists tied to competency levels
incorporation of both recreational and pro guide levels
This is not only a document that lists canyoning skills and competencies; it also offers an instructional framework and philosophy to teach rope work and manage risk.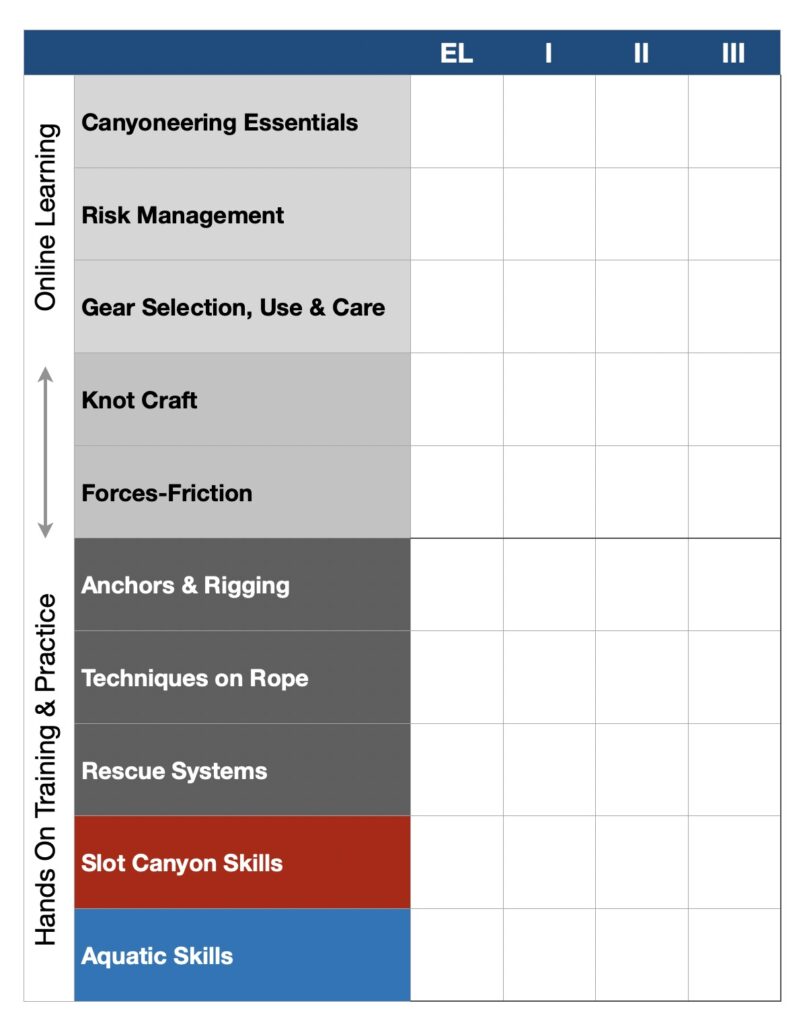 The checklist was originally intended to serve as a course design guide for CGI instructors and as a study guide for aspiring professional guides, but it will also prove to be a valuable tool for recreational canyoneers seeking instruction.
The creation of this Competencies Checklist was accomplished through a joint venture between Canyons & Crags and Canyon Guides International, both members of Canyoneering Karma, a cooperative network of instructors, canyon guides, guide services, gear manufacturers and others who are dedicated to promoting safety and self-reliance in canyoneering.