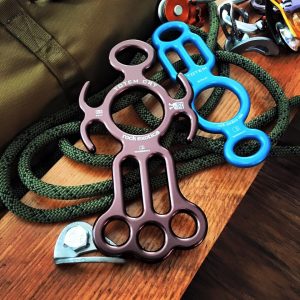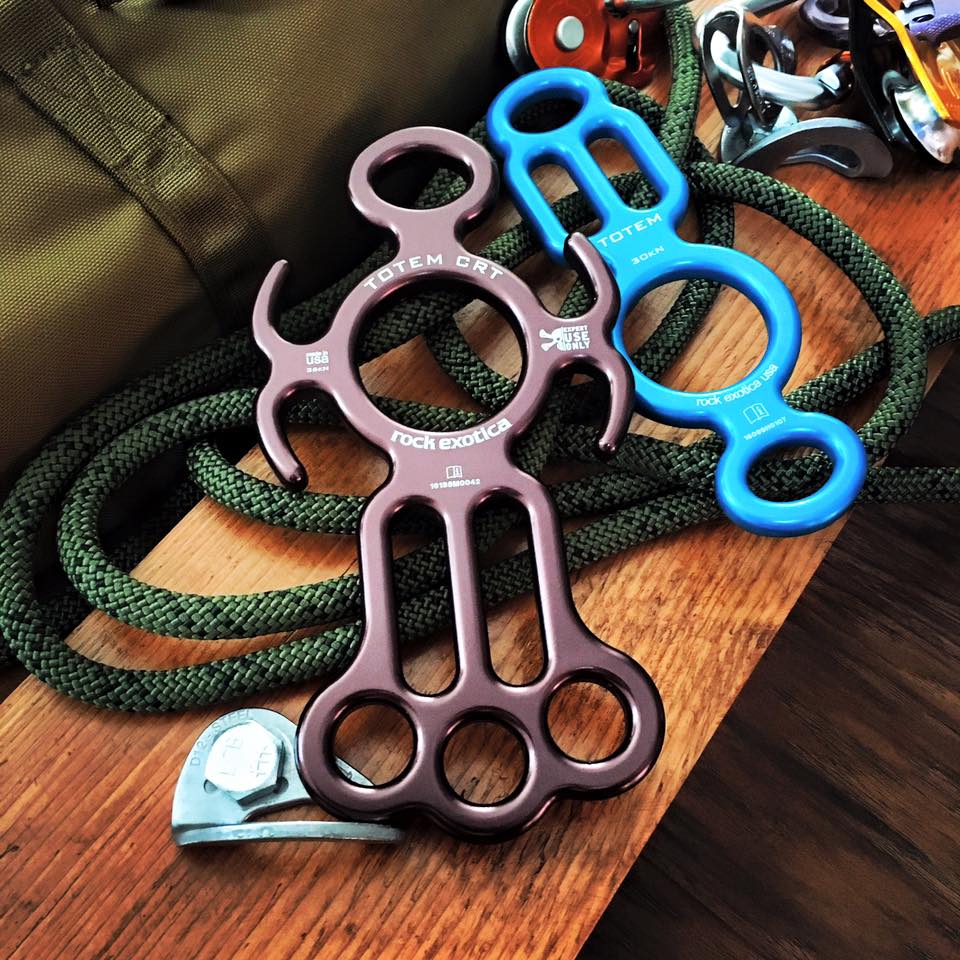 The Totem is the 'Swiss Army Knife' of rigging and rappelling devices. Deceptively simple-looking, the Totem is remarkably versatile. Use it as a rigging plate, as well as for rappelling - it's simple to add friction mid-rappel and simple to lock off. You can also use it for ascending, belaying, releasable rigging systems and hauling systems.
Join Rich Carlson, instructor and designer of the Totem, Totem CRT, VT Prusik and Canyon Cordelette, for a hands-on workshop to learn many of the gear's amazing uses.Save
The training is intended for:
Individuals who wish to offer stand-alone Totem Rigging Workshops as Totem Trainers. Upon completion of the workshop, Totem Trainers have the opportunity to earn revenue from workshop fees and gear sales.
Individuals who wish to become more proficient with the Totem, Totem CRT, VT Prusik and Canyon Cordelette for incorporation into their own training programs.
Totem dealers and distributors.
Plus, anyone with basic math skills who figures out that the value of gear included exceeds the workshop fee, so it's like getting two days of free instruction.
Topics covered include:
using the Totem as a rigging plate for rope management
using the Totem CRT as a rigging plate for tensioned twin rope systems
rigging releasable blocks on single ropes
using the Jester rigging system for lowering, belaying and contingency
rigging releasable systems on double ropes
rigging a Stone 8 with the Totem
rigging guided rappels
belaying two climbers at the same time
rigging mechanical advantage haul systems
rappelling with the Totem
rigging for friction on single and double rope rappels
adding friction mid-rappel
locking off mid-rappel
ascending with the Totem
stop and go rappels
Z-rig rappels
rappelling in Throttle mode
myriad of uses for the VT Prusik
using the Canyon Coredelette in micro hauling systems
NOTE: You will be expected to complete online instruction prior to the start of the hands-on workshop. After the workshop, you will retain access to the online materials to use for review.
Discount for Rock Exotica and BlueWater Dealers

If you are an active dealer for Rock Exotica or BlueWater Ropes, substantial discounts are available for you and your staff. Custom training is also available. Contact Us to discuss your training needs.