Rappel Operations Management and Outdoor Leadership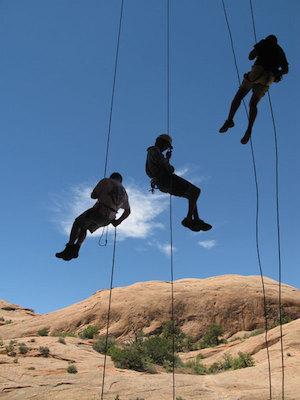 Our Rappel Master / Outdoor Leader training program provides participants with current knowledge and fundamentals to manage and supervise non-tactical rappel operations. It is designed for individuals whose occupations require rappelling, for those who are in charge of rappel training, and for anyone interested in taking their rappelling and outdoor leadership skills up to a higher level.
The program is also ideal for canyoneers and other practitioners of adventure-based and experiential education. Participants will have opportunities to enhance and hone skills, experience personal growth and develop leadership abilities.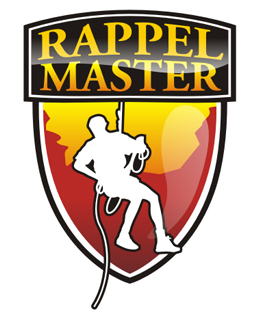 Topics covered include:
problem-solving and decision-making methodologies, avoiding heuristic traps
group dynamics and facilitation, situational adaptation of leadership styles
importance of both objective (technical) and subjective (human) leadership skills
hazard identification, risk assessment and management
site management and transition safety systems
teaching principles and strategies
planning and presenting effective safety briefings
Rappel Master / Outdoor Leader is two full days, running from 08:00 to approximately 17:00. You may register for back-to-back Ultralight Rigging & Rescue Workshop (Monday-Thursday) and Rappel Master / Outdoor Leader Workshop (Friday-Saturday). Participants are responsible for their own transportation, accommodations, food and personal equipment.
Prerequisite: ART of RopeWork OR Ultralight Rigging & Rescue OR Instructor Permission

NOTE: You will be expected to complete online instruction prior to the start of the hands-on workshop. After the workshop, you will retain access to the online materials to use for review
See also: ACA Canyon Leader/Guide
---
Custom Contract Training
Custom training can be tailored to your specific needs and taught at your location. This allows your team to develop skills based on the local environment and the rigging and rescue situations they could most likely encounter. Contact Us to discuss your training needs.
Save
Save
Save
Save
Save
Save
Save
Save
Save
Save
Save
Save