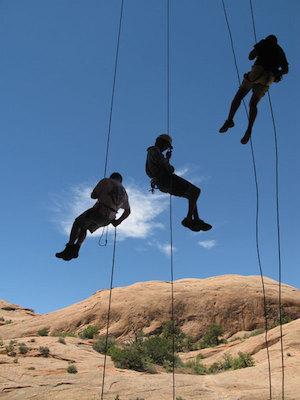 Our Rappel Master training program provides participants with current knowledge and fundamentals to properly and safely supervise non-tactical rappel operations. It is designed for individuals whose occupations require rappelling, for those who are in charge of rappel training, and for anyone interested in taking their rappelling skills up to a higher level. Participation is exciting and challenging, providing opportunities to enhance skills and develop teaching abilities.
Our instructors are top notch, professional and knowledgeable, and well experienced in real-world rope and rappel techniques.
Basic rappelling instruction is also available for beginners.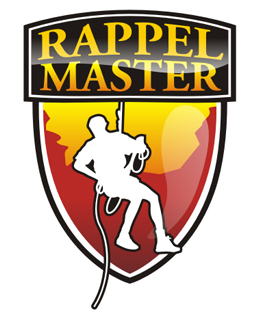 Topics covered include:
equipment selection, care and inspection
knots, anchors and rigging
contingency rigging systems
rope management
rappelling techniques
proper use of figure eights, tubes, racks and hybrid devices
rigging systems for lowering, belaying and contingencies
pros, cons and appropriate use of rappel belay systems
asending fixed ropes
self and buddy rescue
tandem rappels, pick-offs and balancier pick-offs
group dynamics and facilitation
teaching principles and strategies
risk assessment and management
site management
planning and presenting effective safety briefings
Rappel Master is three full days and runs from 08:00 to approximately 17:00 each day. You may register for back-to-back Rigging & Rescue Workshop (Sunday-Wednesday) and Rappel Master Workshop (Thursday-Saturday). Participants are responsible for their own transportation, accommodations, food and personal equipment.
Go to: EVENT CALENDAR