Rigging & Rescue Course
5-Day Course and ART of RopeWork Online Course
Technical rigging and rescue is a blend of science and art. The science can be learned by the memorization and repetitive practice of systems. But the efficient and effective adaptation of those systems to a variety of dynamic scenarios is an art that must be developed through an understanding of core principles and concepts.
Our Ultralight Rigging & Rescue workshop goes beyond memorization of basic systems. The focus is always on the critical thinking, creative problem-solving and systems analysis skills required to accomplish missions efficiently and effectively. Workshop participants learn to rely on knowledge and skills rather than technology — accomplishing more with minimal lightweight gear.
NOTE: Don't confuse our Ultralight Rigging & Rescue training with the fine training available from Rigging for Rescue in Ouray, Colorado. Their training is also highly recommended.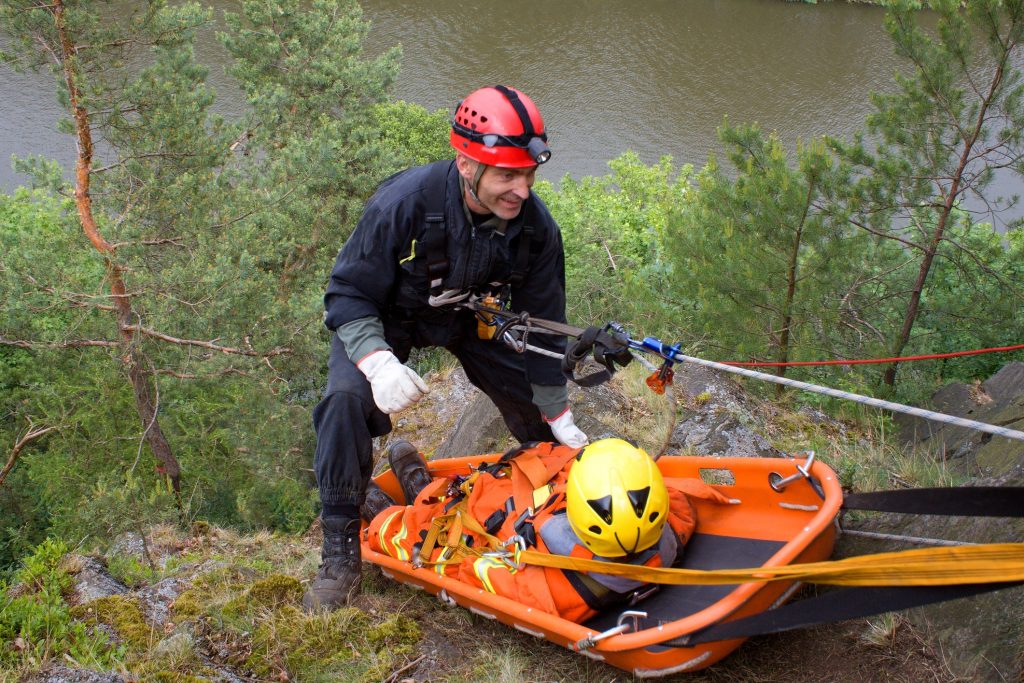 Ultralight Rigging & Rescue focuses on safe and efficient rigging for rappelling, self rescue, companion rescue and improvised team-based rescue, quick access to an injured or stranded patient/group from above or below, providing escape assistance and applying specialized rescue techniques in situations that might not require a litter. Students are challenged by scenarios that test rigging skills and expand problem-solving capabilities. This workshop is ideally suited to recreational climbers and canyoneers, rappel masters, outdoor leaders, professional guides, backcountry rescue personnel, and the special operations community.
Training modules include:
Advanced Rigging
specialized single-rope and twin-rope rigging for rappelling
planning for contingencies, pre-rigging for rescue
situational application of various types of belay
simple lifts, shifts and lowers for rescue
converting static rappel rigging to lower
rigging retrievable safety-lines
guide ropes and tag lines for rappelling, lowering and raising
understanding how mechanical advantage and friction affect anchor loads
Advanced On-Rope Skills and Contact Rescues
ascending and transitions on fixed ropes
ascending a guide rope
tandem ascending and mid-rope lowers
tandem rappels and lowers
single rope and twin rope pick-offs
balancier pick-off on tensioned rope
counter-balance techniques for rappelling and rescue
diminishing loop counterbalance ascending
knot passing while rappelling or ascending
improvised patient carries
Improvised Team-Based Rescue
adapting light-weight ropes and multi-purpose gear for rigging and technical rescue
physics principles in rigging and rescue
simple, compound and complex mechanical advantage pulley systems
tensioned twin rope systems for lowering and raising
tensioned twin skate block systems
utilizing natural and improvised high directionals for rappelling and rescue
rigging artificial high directionals; gin poles, A-frames and tripods
knot passing in lowering and raising systems
---
Canyon Rescue Technician Course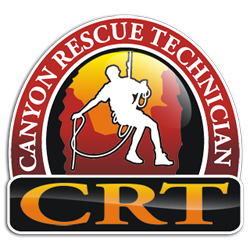 The Canyon Rescue Technician (CRT) workshop is a canyoneering-specific version of our Ultralight Rigging & Rescue Course. A CRT is a multi-skilled rescuer trained in a combination of technical canyoneering, swift water and high angle rescue skills. He is one member of a Rapid Access Team (RAT) of first responders that can quickly access an injured or stranded group of canyoneers, initially assess the scope of the problem, provide escape assistance, give first aid, and be the liaison between the party being rescued and the high angle rescue team on the canyon rim. He also has the skill and training to initially package and transport an injured patient to a place in the canyon more accessible to the high angle rescue team or helicopter.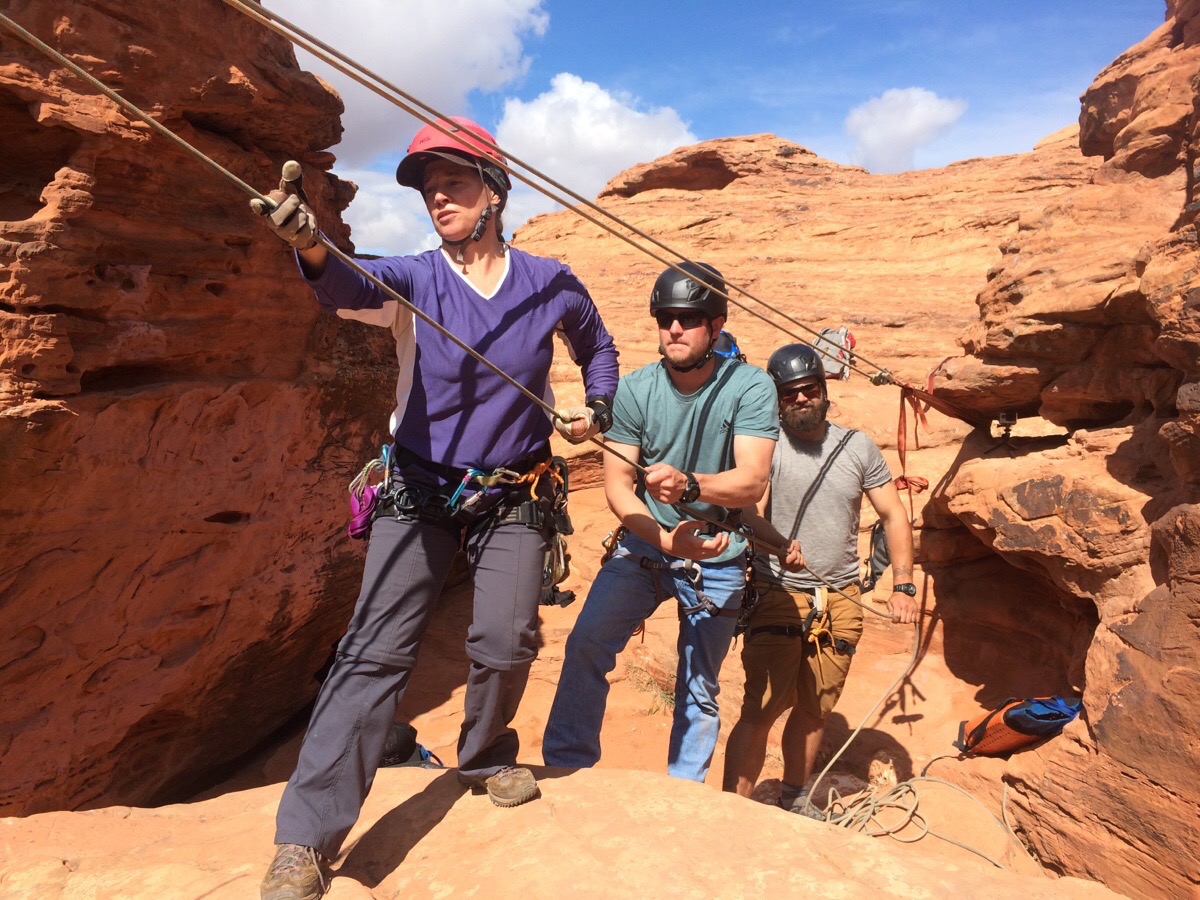 Only logged in customers who have purchased this product may leave a review.