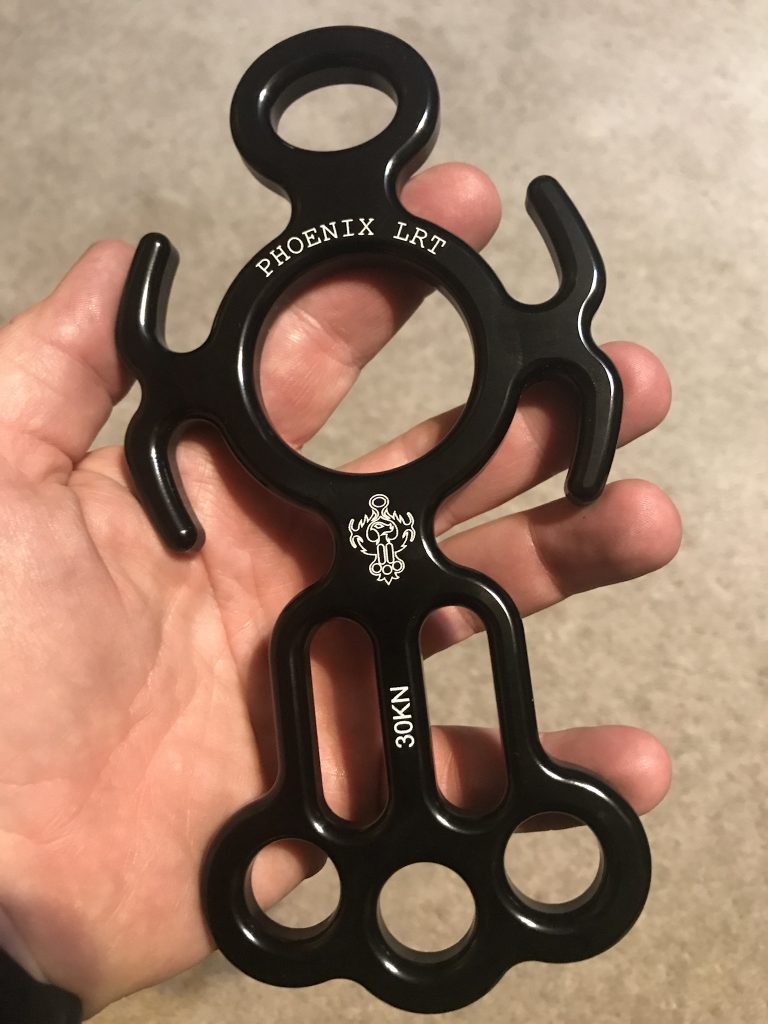 The Totem -- on steroids! The Phoenix LRT (little brother to the Phoenix CRT) has all the features and capabilities of the original Totem and then some. We added "wings" that can be used to add friction, redirect braking position and for easy lock-off. The three holes at one end provide functionality as a more traditional rigging plate.
MBS: 30 kN
Weight: 6.4 oz (181 gm)
Height: 7.5" (190 mm)
Width: 3.75" (95 mm)
Rope: 8 mm to 10.2 mm
Color: Black
---
Quantity Pricing:      5 or more - $46.40
Price will be adjusted in shopping cart.