Canyon Leader Course for Recreational Canyoneering Leaders and Professional Canyoneering Guides
5-Day Course and ART of RopeWork Online Course
Our Canyon Leader-Guide training combines technical and experiential learning and is carefully designed to lead into the pro guide certification program offered by Canyon Guides International (CGI) and others, including the recreational canyon leader program offered by the American Canyoneering Association (ACA). The training represents the industry standard for both aspiring guides and for practitioners of adventure-based and experiential education.
Participants will have opportunities to enhance and hone technical anchor, rigging and personal on-rope skills ... and while technical skills and competencies are essential, we give equal emphasis and commitment to leadership skills, group dynamics, risk assessment and site management.
Topics covered include:
specialized rigging systems and techniques for efficient movement with clients through challenging terrain
problem-solving and decision-making methodologies, heuristic traps in decision making
risk assessment and management, site transition safety systems
logistics planning for canyoneering trips, planning and presenting effective safety briefings
practicing and teaching low-impact canyoneering techniques

Founded in 2017 by Rich Carlson, Canyon Guides International (CGI) offers a comprehensive certification for professional canyon guides around the world.
For more information visit: canyonguidesinternational.org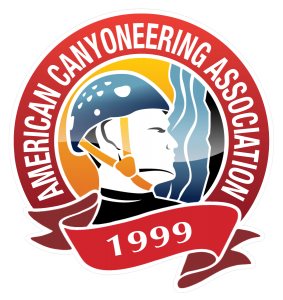 Rich also founded the American Canyoneering Association (ACA) in 1999. He resigned as President and Senior Instructor of the ACA at the end of 2016 to pursue his passion for international adventure travel and to spend more time on volunteer projects; training pro canyon guides and canyon rescue teams around the world.
Much of the training curriculum and assessment criteria developed by Rich two decades ago is still being used by the ACA and its imitators.
Only logged in customers who have purchased this product may leave a review.