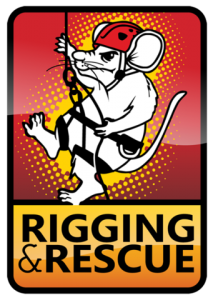 Advanced Rigging and Improvised Team-Based Rescue
Ultralight Rigging & Rescue is four full days, running from 08:00 to approximately 17:00 each day. You may register for back-to-back Ultralight Rigging & Rescue Workshop (Monday-Thursday) and Rappel Master / Outdoor Leader Workshop (Friday-Saturday). Participants are responsible for their own transportation, accommodations, food and personal equipment.
Prerequisite: ART of RopeWork OR Instructor Permission

NOTE: You will be expected to complete online instruction prior to the start of the hands-on workshop. After the workshop, you will retain access to the online materials to use for review.
Custom Contract Training
Custom training can be tailored to your specific needs and taught at your location. This allows your team to develop skills based on the local environment and the rigging and rescue situations they could most likely encounter. Contact Us to discuss your training needs.
Additional Information and Registration
Visit our Canyoneering Karma Meetup Group
Save
Save
Save
Save
Save
Save
Save
Save