Photography is a vast, complex and evolving discipline, and canyoneering presents particular challenges for photographers of all skill levels.
This introductory workshop aims to provide you with the knowledge and techniques to take better photos while canyoneering.
The workshop is aimed at canyoneers with basic or no previous photographic knowledge. The material and activities will focus around high-end point and shoot cameras.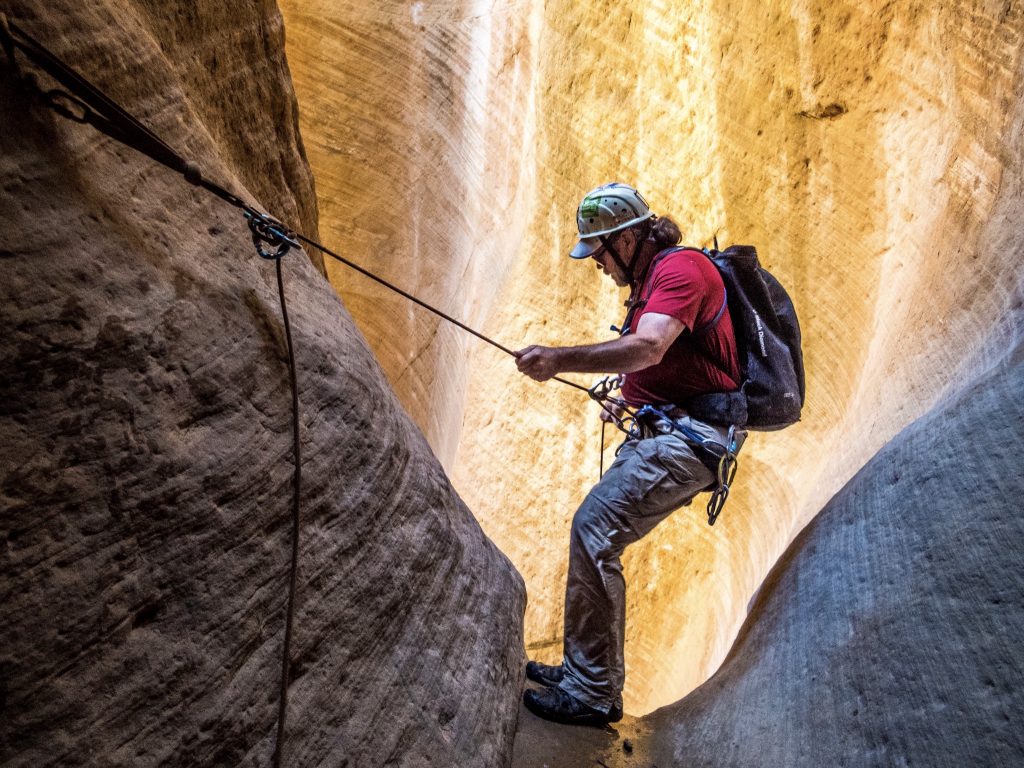 Your Instructor
Adolfo Isassi has a bachelors in science degree with a major in Architecture and a minor in Photography. He has been published in sports and travel publications, has won photography awards for his landscape photography and has also served as a Juror in a photography contest.
Workshop Outline
Photography for documenting and as a creative tool
Video vs Photography
How intended use affects decisions about resolution, calibration, aspect ratio and framing
Digital photography, DPI, resizing and watermark
Geo tagging and hashtags for social media
Elements of a successful image including clear subject, subject positioning, Gestalt theory and eye scanning path
Eliminating distractions such as bad exposure, poor focus and incorrect white balance
Keys to good composition, subject cropping and clean framing
Plus, canyoneering-specific issues …
High contrast scenes with blown-out highlights, black shadows and incorrect white balance
Low light conditions, high noise, blurred focus
Issues with high shutter speeds for action shots
Advice on buying the best camera for canyoneering
And much more.