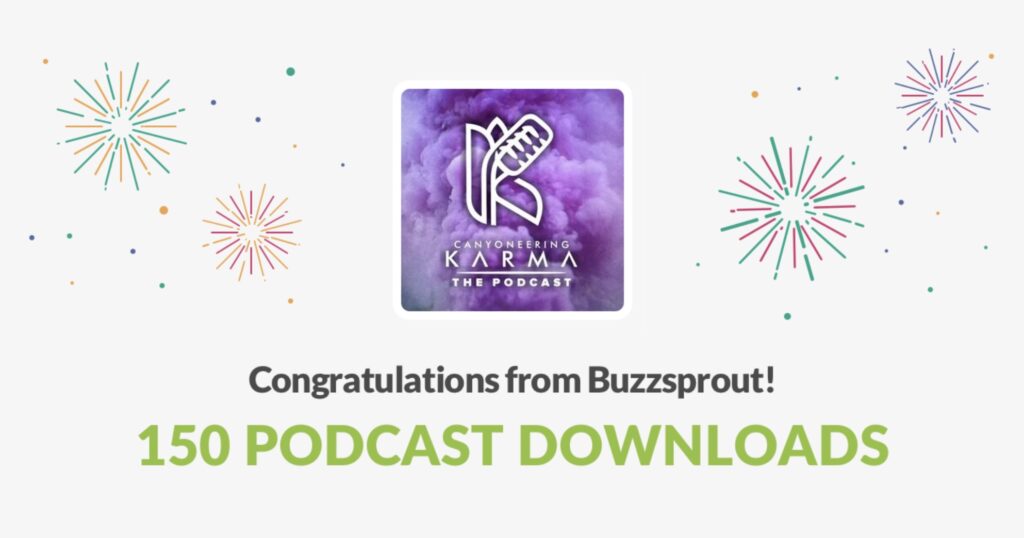 This is reminiscent of starting my YouTube channel. Excited to have the first 10 subscribers, then 25, then 50, then 100. Canyons & Crags YouTube channel is approaching 10,000 subscribers now. The Canyoneering Karma podcast is new. First episode uploaded 3 days ago. Now listed on Apple Podcasts, Spotify, Amazon Music and all of the other major directories. 150 downloads is a good start. Thanks to everyone who is tuning in.
Each episode will also be posted here on Canyons & Crags.
Over the next several Thursday evenings I will be hosting online workshops on Zoom. Intending to record them for use as podcasts and/or YouTube videos. Check out the Events Calendar for topics that might interest you.